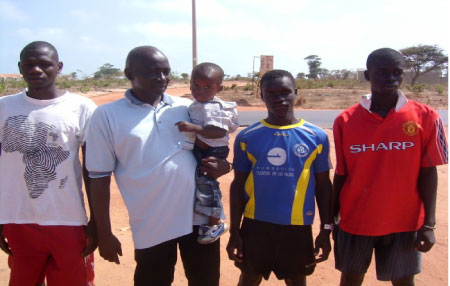 Tijan Williams maintained his lead in the Brufut monthly marathon run held on 25 November for their preparation for the Brufut annual marathon run due to be held on 8 December 2012.
Yesterday's run attracted over 50 young children of both boys and girls where Tijan Williams took the lead, Lamin Manneh second and Omar Bojang third.
Likewise in the girls event, Sainabou Mendy came out first, Binta Mendy second and Fatou A. Jobe third.                                                  
As part of the annual marathon run, the running club will also go in for a 1.5km to kick off from the Brufut Gamtel junction to the primary school.
The chairman of the Brufut Running Club, Ba S. Jabbi, commended the kids for their commitment, saying the turnout showed that the children are interested in the sport.
The children are the future runners of The Gambia, he noted.
He also said they are currently working on the preparation of the annual marathon, adding that they are partnering with the police to ensure protection during the event, likewise the Red Cross, who have a crucial role to play.
The trophies and medals to be given after the event are currently in the country, he said, adding that this year's marathon will be one of the most successful runs.
Read Other Articles In Article (Archive)