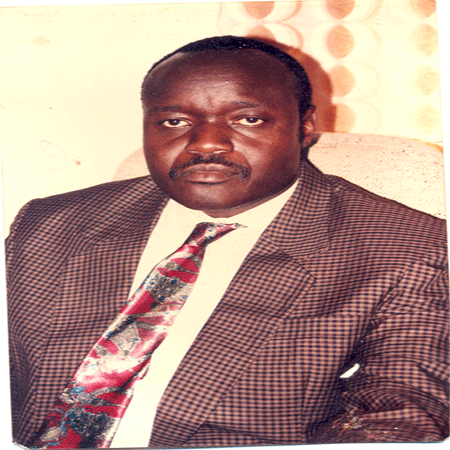 Abdoulie Baks Touray has been re-elected unopposed as the Vice President of the Commonwealth Games Federation for Africa for the second consecutive term.
Touray, a well experienced sports icon, said he was happy for being unanimously re-elected into this position for the second time in a row after winning the confidence of the majority of the Commonwealth Games Federation members, who believe he is up to the task and capable of meeting its challenges and responsibility.
"They must have been satisfied with our little contribution to the development of the Commonwealth Games Federation as the second largest multi-sports organisation in the world next to the International Olympic Committee," the elated Touray said.
He thanked the president of The Gambia, H.E. President Yahya Jammeh, for his support, and the Gambia National Olympic Committee under the leadership of former president Alhagie Abu Dandeh Njie, as well as the professional teams that were put in place.
We successfully hosted the General Assembly and is still a matter of pride to Gambians as well as the Commonwealth family; they always say that was one of the best General Assemblies they have ever attended. So credit goes to the leadership of The Gambia and to the sporting fraternity," he added.
Touray also said he was happy to report that next year's General Assembly will be held on the African soil of Kampala in Uganda. "For The Gambia the Commonwealth Games Federation holds a special pride of place in the sense that we also successfully hosted the Queen's Barton Relay and it was in The Gambia that the President himself ran with the Barton and all aspects of society had the opportunity to hold the Barton and ran with it," he stated.
"If you go to the web-site you will see a lot of positive images about The Gambia, which has contributed effectively to the development of the Commonwealth Games Federation."
Touray, who is the president of the Gambia Cyclist Association, added: "It is a pride that the Commonwealth Games is referred to as the friendly games and our motor is equality, humanity, destiny and that is what we try to practise.
"Gambia should be proud of these achievements, which speaks volumes of itself.
"In the recent past we had a running battle within the sporting fraternity and I think that is not healthy." Baks was referring to the controversial GNOC saga that tore the whole national Olympic Committee apart in which he was heavily involved in the run-up to the GNOC hot heat.
"We are all in sports and what we want to give back to the youths and athletes of the world and all we emphasise within the Olympic movement and the Commonwealth family is fair play, respect and excellence," he concluded.  
Read Other Articles In Article (Archive)