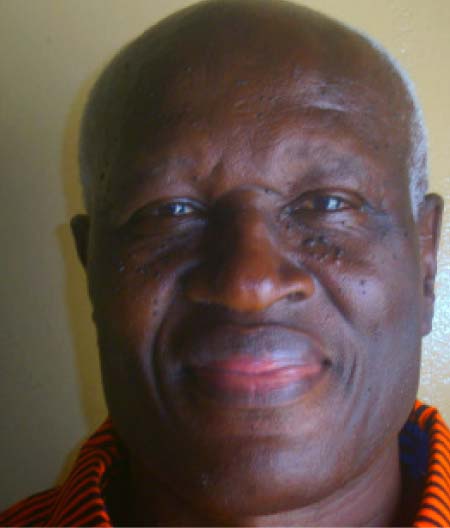 Emily Elisabeth Steele Elliott (1836-97) penned the lyrics of this hymn below to underpin that Jesus left His throne on high only to become a Man so that He could live with us. "Thou didst leave thy throne and thy kingly crown, When thou camest to earth for me ...." Methodist Hymn Book no. 150.
Six hundred and eighty years before the coming of our Lord Jesus Christ, the prophet Isaiah had this to say: "Therefore the Lord Himself will give you a sign. The virgin will be with child and will give birth to a son, and will call Him Immanuel." (Isaiah 7:14) Of course, the scholars had taken note of this prophecy, without according much importance to it. This prophecy revealed the medium by which this event will take place. It would be a virgin birth.
Then the prophet Jeremiah also prophesied that this mysterious birth will occur through the line (descendant) of David. "The days are coming, declares the Lord, 'when I will fulfil the gracious promise I made to the house of Israel and to the house of Judah. In those days, I will make a righteous Branch sprout from David's line: He will do what is just and right in the land. In those days Judah will be saved and Jerusalem will live in safety. This is the name by which it will be called The Lord Our Righteousness." (Jeremiah 33:14-16)
Already, it has been established that His name will be God with us – Immanuel, the Branch and the Lord Our Righteousness. To these names would be added other names that point to His personality and His functions. "For to us a child is born, to us a Son is given, and the government will be on His shoulders. And He will be called Wonderful Counsellor, Mighty God, Everlasting Father, Prince of Peace. Of the increase of His government and peace there shall be no end. He will reign on David's throne and over his kingdom, establishing and upholding it with justice and righteousness from that time on and forever. The zeal of the Lord Almighty will accomplish it." (Isaiah 9:6-7)
Jesus came to set up a kingdom in which He would reign. He clearly stated that His kingdom is not of this earth/world. He meant that His kingdom would be established in the hearts of people – it was not intended to be a concrete structure. The above prophecies like all prophecies did not have a timeframe; they were merely to serve as a pointer to what people must expect. They served as signposts, so that when the actual event happens the people could reflect back on what the prophets of old had said and put the dots together.
Thus, the stage was set for the coming of the Saviour of the world, Jesus Christ. Yet there was another prophecy from one of the greatest prophets of Israel, the prophet Isaiah, to confirm this happening: "Here is my Servant whom I uphold, my chosen one in whom I delight; I will put my Spirit on Him and He will bring justice to the nations. He will not shout or cry out, or raise His voice in the streets. A bruised reed He will not break and a smouldering wick He will not snuff out. In faithfulness He will bring forth justice; He will not falter or be discouraged till He establishes justice on earth. In His law the islands will put their hope." (Isaiah 42:1-4) Jesus' humility and gentle character is underlined here. His justice will be established over the whole world.
The Pre-existent Christ
"In the beginning was the Word, and the Word was with God, and the Word was God. He was with God in the beginning." (John 1:1) Understand the beginning to mean the creation. A song writer puts it this way: 'You came from heaven to earth to show the way. From the earth to the cross my debts to pay; from the cross to the grave, from the grave to the sky, Lord I lift your name on high." To have come down from heaven, Jesus ought to have been in existence above. His pre-existence is documented in the Scriptures.
Furthermore, He Himself declared; "For God so loved the world that He gave His only Son (Jesus) that whoever believes in Him will not perish but will have everlasting life." (John 3:16) God promises the God-kind of life to all who believe in the Son He loves. As our Lord Jesus emerged from the Jordan River after His baptism, a voice from heaven confirmed: "This is my Son, whom I love; with Him I am well pleased." (Matthew 3:17)
When this long–expected event happened only a few people knew about it – some privileged shepherds in the fields watching over their flocks by night when the angels broke 'the good news of great joy' to them. Our Lord Jesus came to this world unnoticed, born of a virgin who gave birth in the stable of an inn. There was no fanfare, no protocol. That was how God had planned it. God the Omnipresent, Omnipotent and Omniscient sent His Son, Jesus, to come down to earth to save humanity. All that is required of us is to believe in Him. As we commemorate His coming, Christendom must not lose sight of the reason for which He came. Yes, we must rejoice, for there is a reason for the season. But let's not forget the Giver (God) and the Gift (Jesus) – the reason for our rejoicing. We cannot rejoice without bringing into focus the birth of the Saviour of humanity.
We have the Word of God, the Bible, to testify to the life and death of our Lord Jesus Christ. As a result, each time we commemorate His birth we must not only receive Him, but equally enthrone Him in our hearts.
The hymn writer concludes; 'O come to my heart Lord Jesus; there is room in my heart for Thee.' Let that be the song on our lips this time around as we celebrate His coming.
Read Other Articles In Biblical Reflection