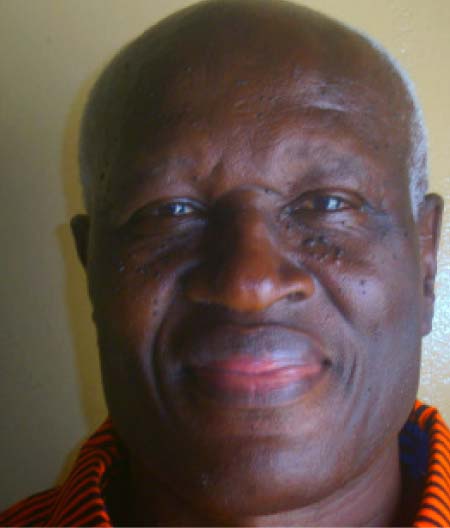 The Twelve had to go through rudimentary training behind closed doors, and in the open as well, to qualify for the envious positions they found themselves in. Ordinarily, three years seemed adequate for them to be armed with the requisite knowledge in order to get the desired results. Whatever gaps there were, the Holy Spirit would assist them by ensuring they were filled. Therefore, He gave specific instructions for them to wait in the Upper Room until they were imbued with power – never to step out in their own strength.
Prior to that, in the Garden of Gethsemane, everything went haywire when all of sudden, the Master was arrested by the Pharisees after Judas, one of Jesus' disciples, had sold Him for thirty pieces of silver. Jesus had predicted that would happen; but when it happened, all of them fled except John – who referred to himself as the disciple whom Jesus loved. He was found in the courtyard of the high priest where Jesus was being tried. Jesus had forewarned that it was written: "I will strike the shepherd, and the sheep of the flock will be scattered." (Matthew 26:31b) The same John was found at the foot of the cross – where he stood his ground backed, no doubt, by the words of the Master.
The learning process did not make for exploits by the disciples. They struggled without results because of lack of faith. Each time they queried Jesus for the reasons of their failures. Unfortunately, after they had seen the Master crucified, they went into hiding. But after His resurrection, Jesus went after each one of them - those that had gone fishing (their former profession), those who had decided to return to their hometown (in Emmaus) to start all over again. None was to be lost except Judas who had betrayed Jesus and had hung himself.
After Jesus had appeared to them, they were emboldened. Their 'belief gauge' was spiked up. Peter, the leader of the group, who appeared before the Sanhedrin – the supreme Jewish court, openly denounced the Jewish authorities by imputing the blame on them that they had killed Jesus.
These erstwhile fishermen, after the dust had settled, needed to make a comeback. At the point of His ascension, Jesus prodded them on when He declared: "All authority in heaven and on earth has been given to me. Therefore go and make disciples of all nations, baptising them in the name of the Father and of the Son and of the Holy Spirit." (Matthew 28:18-19) Henceforth, they were empowered to rock the whole world with their novel teachings and breath-taking miracles. People began to ask who they were. The reply came from within their ranks; "These men have been with Jesus." (Acts 4:13b)
You could not have been with Jesus and still remain the same. For when you meet with Jesus, you become a new creature. "Therefore, if anyone is in Christ, he is a new creation; the old has gone, the new has come!" (2 Corinthians 5:17) You become a changed being; your personality changes. You become transformed.
Prior to His return to heaven, Jesus had sent word to His disciples to wait in the upper room so that they will be filled with power – the power of the Holy Spirit which would facilitate their work. On the day of Pentecost, they received power from above. "All of them were filled with the Holy Spirit and began to speak in other tongues." (Acts 2:4)
Jesus has returned to the Father. Before He did, He had trained His disciples and in three and a half years they were ready to replicate His good works. Everything He accomplished on earth is written in the Holy Scriptures for our edification.
Addressing His disciples, He assured them: "… anyone who has faith in me will do what I have been doing; He will do even greater things than these because I am going to the Father." (John 14:12) The LORD and His Word are one; they are indivisible. A lot dawned upon the disciples after Jesus returned and was seated at the right hand of the Father in the heavenly realms. (Ephesians 1:20).
What is keeping you? Your faith in the finished works of Jesus as recorded in the Holy Bible can teach and equip us for exploits. What the disciples could not do, they were able to do because Jesus said He was going to the Father.
Peter and John were going to the temple one afternoon to pray when they met with a paralytic who asked for alms. Peter said to him. "Look at us! Silver and gold I do not have, but what I have I give you. In the name of Jesus Christ of Nazareth walk. Taking him by the right hand, he helped him up, and instantly the man's feet and ankles became strong. He jumped to his feet and began to dance heartily. Absorbency had set in.
It is all a question of how much you believe in Jesus. Look in the Book of Life for life's solutions. He came that we might have life and have it to the full. (John 10:10)
Everything in the Bible was written for our good. Walk in the footsteps of the Redeemer, Counsellor and Saviour who became flesh and dwelt (lived) among us – to show us how to live. When we study closely the performance of Jesus' disciples during His earthly ministry, and compare it to the period after His ascension to heaven – from whence he came; we can see a great difference from the timid fishermen to the fearless, fire-brand they had visibly matured into.
It takes a 'soaking', an experience with Jesus to realise the things He achieved. It is no magic. He did not leave them as orphans. He promised us the Holy Spirit who is just waiting to teach us all we ought to know to have this world under our feet. Only believe!
Read Other Articles In Biblical Reflection