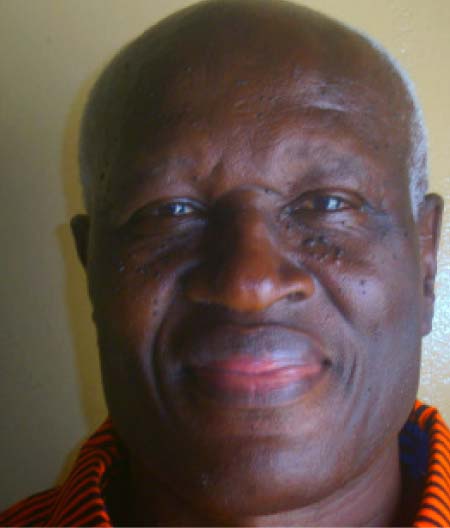 "God is our refuge and strength, an ever-present help in times of trouble. Therefore we will not fear ..." (Psalm 46:1-2)
Our God, Jehovah, is not dead. He lives forever. He is eternal; He has no beginning and no end. "From everlasting to everlasting you are God." (Psalm 90:2) He existed before time and will continue living after this world would have come to an end. He is still seated on His throne in heaven looking out for the interest of His children worldwide.
Many earthly leaders have sought to unseat Him by comporting themselves as gods, but they are no more. The true God is still seated on His throne. No one else can take His place, however hard he or she tries. King David recognised Him as the Chief and Good Shepherd who always takes care of His sheep. We are His creation and He delights in all who honour Him with their lives.
Many, because they would like to live anyhow, have turned their backs on Him to their own detriment. God has us in the palm of His hands, monitoring our development and keeping us from the devil's path -- which is strewn with land mines.
King Nebuchadnezzar was the King of Babylon. He was a warrior who enslaved many nations by the power of his army. He invaded Israel and brought a lot of 'spoils' with him. He even brought back a select group of youngsters of noble birth with a view to training them to work in his kingdom. Ultimately, the power he wielded got into his head. One day as he stood on the balcony of the palace beholding all of his property, He boasted; "Is not this the great Babylon I have built as the royal residence by my mighty power and for the glory of my majesty?" (Daniel 4: 30) Sound familiar?
To have attributed all of this success to himself and not to God, he provoked God's anger. "The words were still on his lips when a voice came to him from heaven. "This is what is decreed for you, King Nebuchadnezzar: Your royal authority has been taken from you. You will be driven from people and will lie with the wild animals; you will eat grass like cattle. Seven times will pass by for you until you acknowledge that the Most High is sovereign over the kingdoms of men and given to anyone He wishes." (Daniel 4:31-32)
This pronouncement came into immediate effect. King Nebuchadnezzar was an ugly sight to behold. But by the end of the seven years, he had come to his senses. He realised the limitations of his power and repented. He confessed: "His [God's] dominion is an eternal dominion; His kingdom endures from generation to generation. All the peoples of the earth are regarded as nothing. He does as He pleases with the powers of heaven and the people of the earth. No one can hold back His hand or say to Him: 'What have you done?'" (Daniel 4:34b- 35)
No one can contest with God for glory, for He is a jealous God. "I will not yield my glory to another, " He declared through his servant, the prophet Isaiah (Isaiah 48:11) God restored King Nebuchadnezzar's honour and splendour. He further acknowledged; "I, Nebuchadnezzar, praise and exalt and glorify the King of heaven, because everything He does is right and His ways are just. And those who walk in pride He is able to humble." (Daniel 4:37)
This should serve as an eye-opener to all those who think that power belongs to them. Whatever office we hold, let us remember that we are servants of God. It is not by our own intelligence that we have earned such an office. The word of wisdom here is for us to humble ourselves before God.
King Herod committed a similar error but unfortunately did not live to repent of his action. King Herod had an issue with the people of Tyre and Sidon that he wanted to settle. On the appointed day, dressed in his royal robes, he sat on his throne and addressed the people. The people shouted: "This is the voice of a god, not a man." (Acts 12:22) Now because Herod did not give praise to God, an angel of the Lord struck him down, and he was eaten by worms and [he] died." (Acts 12:23)
Our next king is Sennacherib, the King of Assyria. He was another powerful king. He exercised his power in the region and over weaker nations. On this instance he had targeted the nation of Israel, Jerusalem in particular. He then sent his supreme commander, his chief officer and his field commander with a large army to intimidate King Hezekiah. They had come with a letter from King Sennacherib. They so taunted King Hezekiah that he resorted to prophet Isaiah for help.
He received word from the prophet to say; "Do not be afraid of what you have heard – those words with which the underlings of the king of Assyria have blasphemed me." King Sennacherib overstepped his boundaries when he directed his tantrums at God, Jehovah. He sent word to the king of Israel saying: "Do not let the god you depend on deceive you when he says; 'Jerusalem will not be handed over to the King of Assyria. Surely you have heard what the King of Assyria has done to all the countries, destroying them completely. And will you be delivered?' (2 Kings 19: 10-11)
Distraught, King Hezekiah in his helpless and hopeless state turned to God. He took King Sennacherib's letter to the temple and laid it on the altar and prayed: "O, Lord, God of Israel, enthroned between the cherubim, You alone are God over the kingdoms of the earth. Give ear, O Lord, and hear; open your eyes, O Lord, and see; listen to the words Sennacherib has sent to insult the living God." (2 Kings 19:18) "Now, O Lord, our God, deliver us from his hand so that all the kingdoms on earth may know that you alone, O Lord, are God." (verse19)
That night the angel of the Lord went out and put to death 185,000 men in the Assyrian camp. The following morning when they woke up they found all these dead bodies. "King Sennacherib broke camp; and withdrew. He returned to Nineveh and stayed there." (2 Kings 19: 36)
I do not know who is fighting you or what you are up against but God says the fight is His, the victory is yours. You only need to have faith and hand over the battle to Him. "The God Almighty is with us; the God of Jacob is our refuge." (Psalm 46:7)
He is still winning battles our behalf. Call on His name however minute the task. He is still alive, He is not dead!
Read Other Articles In Biblical Reflection