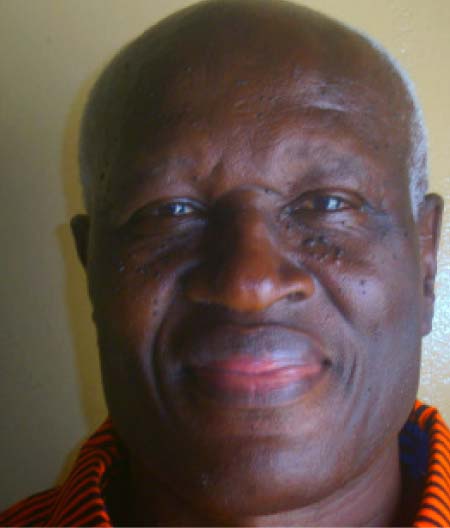 Our Lord Jesus Christ, after triumphing over this world, has given believers the authority and power to also triumph over adversity; to surmount every obstacle put in our way and to break every chain intended by the adversary to keep us bound. Ordinarily, that could have been an uphill task but after He had crushed the serpent's head with His heels as He exclaimed on the cross and breathed His last; "It is finished!" (John 19:30), He literally delegated that power to us.
The battle we are waging is against principalities and powers in high places whose intentions are far from noble. "For our struggle is not against flesh and blood but against the rulers, against the authorities, against the powers of this dark world and against spiritual forces of evil in the heavenly places." (Ephesians 6:12) They are the forces of darkness bent on wrecking havoc the world over.
These forces are wicked in all their deeds and are opposed to the kingdom of the living God. They intend to make the world God created and pronounced 'good' to be unbearable to live in and in so doing discredit Him. Their motives are far from honourable. But one thing is certain; God is no match for the devil. "...And having disarmed the powers and authorities, He (Jesus) made a public spectacle of them, triumphing over them by the cross." (Colossians 2:15)
The mission of Satan and his cohorts is "... to kill, steal and destroy." (John 10:10). To this end, they have created strongholds in our lives. Strongholds which except we call upon the Lord for help will destroy us, because we cannot just break free from them in our own strength.
Jesus and His disciples had just crossed the Sea of Galilee to the region of the Gadarenes where they found a madman who was inhabited by some 6,000 demons. "He had often been chained hand and foot, but he tore the chains apart and broke the irons on his feet. No one was strong enough to subdue him. Night and day among the tombs and in the hills he would cry out and cut himself with stones." (Mark 5:4-5) It was that bad.
"But when he saw Jesus from a distance, he ran and fell on his knees, in front of Him -- (in worship) – and pleaded; "Jesus, Son of the Most High God! Swear to God that you won't torture me!" (verse 6-7) Jesus had commanded the demons living inside the man – "Come out of this man, you evil spirit!"
Jesus' power over the forces of evil is far superior to that of Satan and his demons and they recognised this. Everywhere He went the demons trembled in fear as He cast them out. They recognised Him as having come from the realm of the spirit.
Anything that is keeping you and I bound is known as an addiction – prostitution, drunkenness, lying, stealing, gossiping and anger are manifestations that evil spirits are dwelling in us and are controlling our bodies and thoughts. However hard we try, we just cannot shrug these 'menaces' from off our backs. The Word of God can. Jesus came to set the captives free, to break loose the ties that have kept people bound.
The good news is that all those who were supposedly bound by the devil were delivered totally after encountering Jesus. Strongholds collapsed like a pack of cards. Some evil spirits begged Jesus for clemency, others recognised Him and His power and vacated the premises they had occupied; some staged a last ditch attempt as if to impress the crowd but they left the stronghold all the same.
The New Testament records multiple instances of such encounters.
Jesus had just returned from Mount Carmel where He was transfigured. At the foot of the mountain was a lad who suffered from seizures. Unfortunately his disciples could not deliver the boy. As soon as the demons saw Jesus they tossed the boy and made it look like he would not come out of it alive. But Jesus called for the boy and he "... rebuked the demon and it came out of the boy, and he was healed from that moment." (Matthew 17:18)
Today, just as in first century Israel, the devil is on the rampage seeking to devour God's children and to have them bound in the various traps set to delude them and engage them in activities that do not honour God because they are contrary to God's laws. Every act of disobedience to God's commands is an invitation to flirt with the devil. The danger is camouflaged in attractive gift wraps that sooner rather than later will explode in our faces when the sin is fully consummated.
God wants all His children to be on the alert, fully aware that the devil is not idle but is around seeking whom to devour. We must resist him not by our power or might, but by the blood of the Lamb and the word of God which is our sword.
Let us realise that we cannot fight against the devil single-handedly. We need Jesus Christ, the Saviour of the world. God gave Him that assignment and He pursued it to the end by taking captivity captive. Every chain by which the enemy has got us bound must be broken and every stronghold demolished for our freedom. The way to do it is by putting our whole trust in Jesus. Satan hears that name and trembles. Jesus saves and salvation is free.
The chains that can bind us in this world are many. They can be spiritual, physical or habitual. What chain[s] are there in our lives that are keeping us bound? Call for help! Jesus awaits your call.
"Call to me and I will answer you and tell you great and unsearchable things you do not know." (Jeremiah 33:3)
Read Other Articles In Biblical Reflection