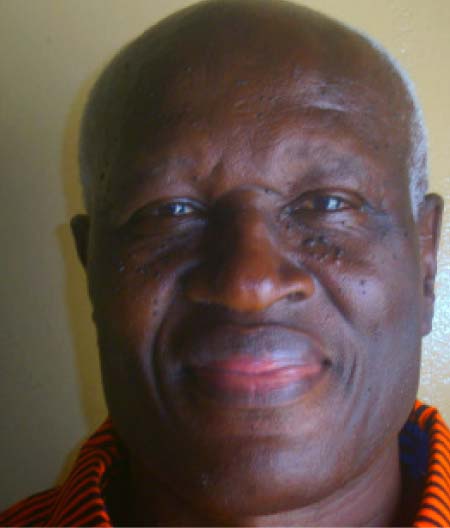 People have a way of measuring performance using time and seasons. Very often we are tempted to take stock of our lives to see how well we have done; how well we have been obedient to the word of God. The end of the year is not the end of the road; however, it helps us to look back and learn; it allows us the time to reflect on the road that we have trodden if only to recalibrate our performance.
The dying weeks, days and hours of every year should enable us to take quality time out to ask ourselves questions as to whether we have been faithful servants or wayward stewards. Except our consciences have been seared over time spent out of the will of God, there is no doubt that we can make truthful judgments and self-assessments of the path we have deliberately chosen. And as we begin to count the costs, a sense of disappointment begins to invade our whole being.
While this exercise of examining our yearly performance could be a worthwhile exercise, it is important to clearly determine against which criteria we are undertaking it. If it is merely to improve on our previous year's performance then we are setting out on the wrong foot. From this standpoint, we are believing on our self-efforts to get to where God wants us to be with regard to our relationship with Him. We run the risk of judging ourselves by our own standards rather than God's standards. For the Bible categorically states that by our own strength and our own wisdom, we can achieve nothing. Jesus said: "… apart from me you can do nothing." (John 15:5)
If we pursue our goals outside of the will of God, we are stepping on the wrong foot already. Jesus made this remark with reference to our performance; "I am the vine, you are the branches. If a man remains in me and I in him, he will bear much fruit." (John 15:5)
Father Abraham was cautioned by the voice of God when he veered from the path, pursuing his personal agenda in a bid to father a child that was not God's promise. Just because God had not yet fulfilled His promise of giving Abraham a child in his old age (and he was advancing in age), Abraham, prodded by his spouse Sarah, embarked on a self-help scheme to make it happen. "I am God Almighty, walk before me and be blameless." (Genesis 17:1b) He had begun to focus on the minors rather than the majors.
So the question to ask is, have I been operating in the will of God or outside of His will? After which we must endeavour to take corrective measures to walk in the will of God for our lives. There is a common adage which goes like this: 'God helps those who help themselves.' That saying was formulated by Satan to get you and me to operate outside of the will of God and cause irreparable havoc to our lives. Anytime we engage independently of the will of God, we are on our own, drifting away and heading in the opposite direction - to our doom. The consequences of our actions may not be immediately apparent, but it will be just a matter of time. Our will are at cross-purposes with the will of God. Moses warned the Children of Israel; "I have set before you life and death, blessings and curses. Now choose life so that you and your children may live." (Deuteronomy 30:29)
Our Master Jesus set standards for us to emulate. He always made the will of His Father a priority over any and everything else. At age twelve, He and His earthly parents had attended the annual Passover celebration in Jerusalem. On their way back home, His parents lost track of Him when they suddenly realised that He was not amongst the young ones who were trailing behind them. So they went looking for Himself frantically and succeeded in locating Him in the Temple in the company of the Scribes and Pharisees and the doctors of the Law (Torah), exchanging with them. When He was challenged for causing such a scare, He responded: "Why were you searching for me? Didn't you know I had to be in my Father's house?" (Luke 2:49)
Jesus taught His disciples to pray to the Father; "Let Your will be done!" (Matthew 6:10) There is no will outside of God's will. Apostle Paul in his epistle to the Philippians exhorts them "… for it is God who works in you to will and to act according to His good purpose." (Philippians 2:13)
David was not always walking in God's will but when he realised that a lot could be gained from obedience, he reversed the trend and prayed: "Teach me to do Your will, for You are my God; may Your good Spirit lead me on level ground." (Psalm 143:10) We can say this prayer too with sincerity. Obedience to God and His Word must be our first duty.
As Jesus was approaching the cross He experienced moments of grief at the thought of the gruesome experience awaiting Him. He asked His Father to take this cup of hardship away except if it was necessary. God was silent to His Son's appeal. So Jesus resolved in His heart; "My Father, if it is possible, may this cup (suffering) be taken away from me. Yet not as I will, but as You will." (Matthew 26:39b)
There is no room for self-will in God's kingdom. In our daily walk with God we must practise obedience as we align ourselves with His supreme will. That is the only way we can receive the accolade: "Well done, good and faithful servant! You have been faithful with a few things …. Come and share in your Master's happiness! (Matthew 25:21)
Do not let your past actions frighten you. Resolve to make a come- back. We serve a God of a second chance. Turn to Him! His grace extends to all who are genuine in their willingness to make amends and ready to start on the right foot.
A blessed New Year to you all!
Read Other Articles In Biblical Reflection