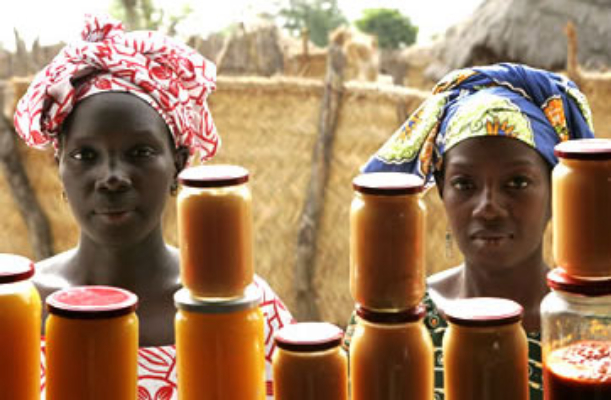 Africa boasts of the world's highest entrepreneurship and young female entrepreneurship rates.
However, while entrepreneurial potential is high, the contribution to economic growth has been limited.
The big question is: Why?
According to the African Development Bank, 22 percent of Africa's working-age population are starting businesses.
This is the highest entrepreneurship rate in the world.
Africa's female entrepreneurship rate is also the highest in the world; 27 percent of the female adult population is engaged in early-stage entrepreneurial activity.
This means African women are twice as likely to start a business as women elsewhere in the world.
Small and Medium Enterprises are now the biggest formal employers in Sub-Saharan Africa and will undoubtedly be key in creating the 54 million jobs that Africa is expected to create by 2022.
The numbers look great until one realizes that Sub-Saharan Africa also has the highest small business discontinuance rate of 8.4%.
While the job creation potential is promising, it is a far cry from the demands - Africa will need 122 million new jobs by 2022.
African women make up the majority of entrepreneurs on the continent yet their businesses are generally less profitable and provide fewer jobs than those of males. Africa is sitting on potential.
Further, only 20 percent of African entrepreneurs are introducing new products and services. Africa has a lot of survival entrepreneurs who were pushed into entrepreneurship by unemployment.
This problem, according to Amanobea Boateng, is traceable to the gendering of work and marginalization of women from the mainstream economy during colonization.
Quoting from Edoho, Boateng states, "African women represent a vast reservoir of entrepreneurial potential, talents, and doggedness that could ignite industrial renaissance and anchor a pathway of sustainable growth."
The 2017 African Economic Outlook report listed issues that have been known to suffocate small businesses.
These are limited access to finance, unstable and costly access to electricity, political instability, high tax rates, corruption, and customs and trade regulations.
It is clear that governments have a critical role in creating supportive environments for entrepreneurs to grow in key economic sectors.
An elementary starting point is creating holistic and action-oriented entrepreneurship policy frameworks. A number of countries including South Africa, Russia and Chile have also introduced start up programs while others now have scale-up policies.
These deliberate efforts to empower small to medium enterprises when coupled with the strides the continent has made in effecting ease of doing business reforms will go a long way in making the entrepreneurial environment more robust.
Source-Africa Youth News
Read Other Articles In Youth Forum