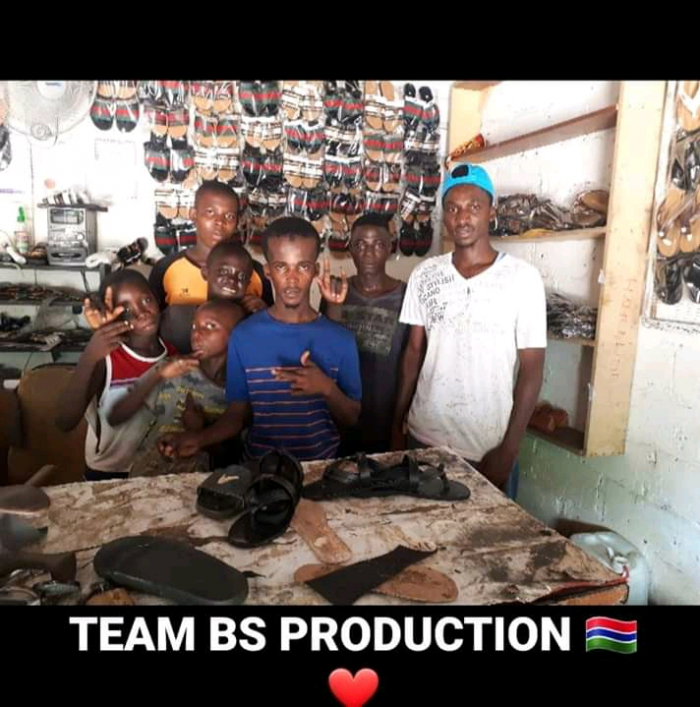 As Gambian youth continue to pursue entrepreneurship for the creation of the needed jobs, the Tekii Fii Grant provided by the European Union (EU) through the Youth Empowerment Project (YEP), is creating that enabling environment for such industrious young Gambians with the provision of the much-needed funds, for them to either start new businesses or support their existing establishments.
The grant helped Buba Sabally established a company to ease unemployment and alleviate the already existing financial difficulties faced by his people.
Sabally stated that his provide strong and beautiful shoes for ladies and gentlemen at reasonable prices available on retail and wholesale, Sabally opined, "I think that makes our business very unique.
As he explained, the desire to venture into such business started way back in high school, having been brought up by his grandmother who encouraged him into skills learning apart from formal education.
He said his "shoemaker boss" left the shop the year he finished high school in 2016 and that is how the shop was handed over to him by his former boss with no funds to start his own business. But he decided to borrow D4, 000 from a good friend to commence the shoemaking business in their neighborhood in Abuko, he recounted to this medium.
"It was very hard in the beginning because I was having lesser materials to run the business; but Alhamdulillah, it is getting better as the business continues," Sabally added.
The Abuko "footwear maker" went on to acknowledge that his business is progressing one hundred percent (100%) successfully, thanks to the Tekki Fii Grant.
Notwithstanding the process made, he indicated the need for more assistance to enable him expand his entrepreneurial venture into areas.
The Tekki Fii-(meaning make it here) - Grant is an EU-funded project in the Gambia, and in several sub-Saharan African countries, to financially help youth of the continent get gainful employments by encouraging entrepreneurship on the continent, so as to deter potential migrants from these countries leaving for Europe where irregular migration, mainly from third world countries, is already a "neck-choking phenomenon" for the European authorities.
Sabally underscored the importance of the Tekki Fii Grant, while praying for the providers of such an all-vital financial aid in improving the lives of youth in the Gambia through the various interventions.
He couldn't conclude the interview without pinpointing the indispensable role of the media in exposing Gambian entrepreneurs to the outside world.
Source-GYIN
Read Other Articles In Youth Forum