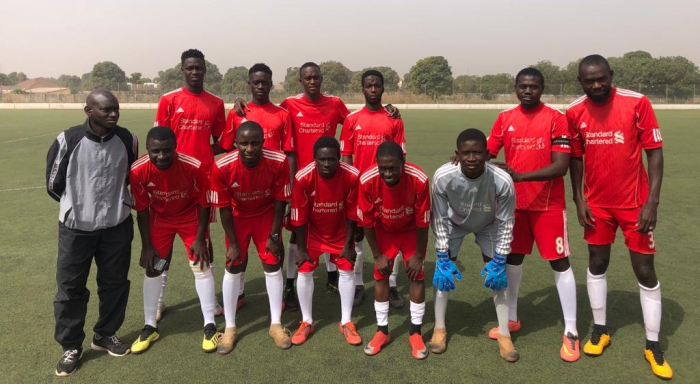 PMO FC defeated Finance by three goals to two. The PMO's two goals were scored by Amadou Jallow in the first 45 minutes of the match while their third goal was registered by Lamin Marong in the second half of the thrilling encounter.
Finance FC netted their two goals in the first and second half of the match respectively.
Results for PMO's previous matches are as follows: PMO 3 MoICI 2, PMO 2 MoFA 2 and PMO 2 Accountant General Department 2.
The purpose of organising the football matches between PMO and other government institutions, according PMO team officials, is to foster unity and understanding between the workers in Civil Service.
"The quickest way to bring people together especially youth of today is sports. This is why we (at PMO) felt it necessary to organise friendly football matches between our institution and other government institutions," PMO officials explained.
Team officials on behalf of players commended PMO Senior Management Team (SMT) for the support rendered to both present and past football matches.
PMO FC footballers and their coach confidentially assured PMO staff that they will continue to conquer any institution they face ahead of other friendly matches with other institutions.
Read Other Articles In Sports