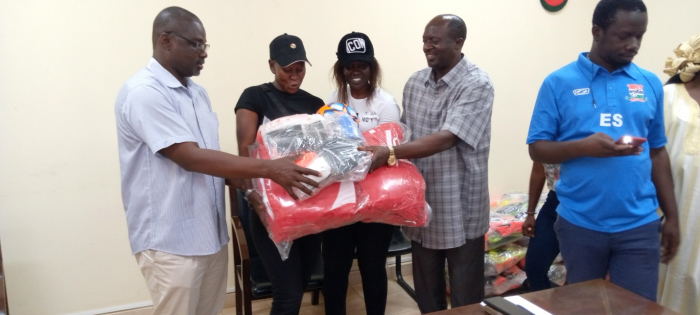 Speaking at the presentation, Maimuna Kanteh, a member of GFF executive committee and women's football association said it is the first of its kind to receive such gesture, noting that it is important to received materials.
She stated that the gesture is important to women's football development in The Gambia.
Third-vice president of GFF and an exco member responsible for women's football, Rtd. General Lang Tombong Tamba, said covid-19 relief funds were received from CAF and FIFA when matches halted due to covid-19 pandemic.
He added that the teams benefited from both first and second relief fund.
He said the on issue of transparency, a board was established and clubs decided the type of jersey they wanted to wear.
He stated that members of female football committee were part of the board which constituted women's Football Association leading to the purchasing of the jerseys.
He said the GFF under the leadership of Lamin Kabba Bajo has attached great important to women football in the country.
Meanwhile, the president of GFF, Lamin Kaba Bajo, said the GFF leadership has done tremendous achievement which earned them great international partners such as FIFA and CAF.
Delivering the votes of thanks on behalf of teams, Fatou Bah commended GFF for the gesture.
Read Other Articles In Sports