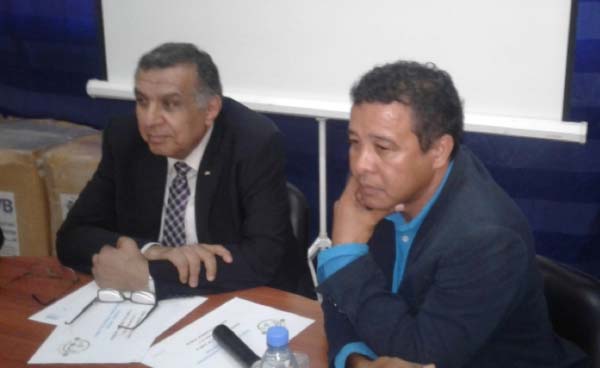 At their recent General Assembly in Dakar, Zone II Volleyball Association which consists of eight countries validated a quadrennial development plan from 2016 - 2020.

The four-year strategic plan is expected to be the guiding document for the development and administration of volleyball in the zone.
This strategic plan will help the zone to execute their activities for a four-year period which will also bind them with the activities of the Confederation of African Volleyball.
Some of the activities highlighted in the strategic plan are the development of beach volleyball and mass participation of all Zone II countries in zonal activities, the enhancement of referees and coaches, upgrading the development center in Dakar, the role of the media, African Dream Project etc.
Amadou Seye, Technical Director of Zone II, made a presentation on the document to the General Assembly.
The executive director of African Volleyball Confederation Howyda Mondy, urged the delegates to be more proactive and promote volleyball from the grassroots. "We need to work together, look for an idea, as our plan is to give resource persons to every Zone in order to reduce the cost," she said.
The President of African Volleyball Confederation, Dr Amr Elwani, renewed his utmost support to African volleyball, particularly to Zone II.
"Be rest assured of my support but also you have to work hard and unite with us," Elwani said.
He concluded by giving 200 balls to the Zone II committee, which was evenly distributed to all eight countries.
The meeting ended with the validation of the Zone II quadrennial development plan and the endorsement of the new Zone II executive bureau led by Antonio Carlos Rodriquez from Cape Verde.
Read Other Articles In Article (Archive)