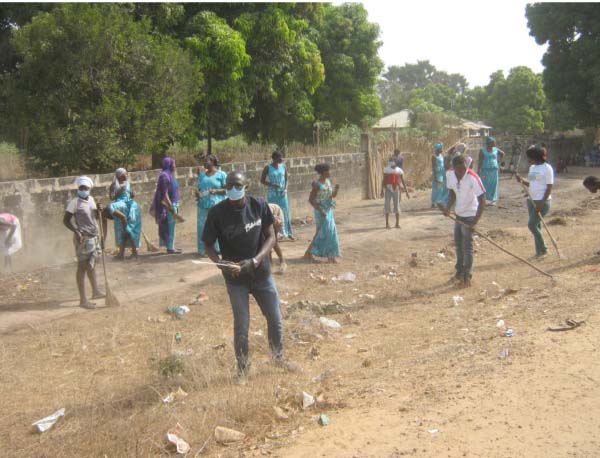 Kambie Bolong Youth Development Association, an association of male and female youths from different backgrounds, is out to empower youths to become responsible leaders tomorrow.
Kambie-Bolong was formed in 2011 when these youths recognised each other as sharing the same ambition.
The association is based and centred at Gunjur, though some of the members are residing outside.
It consist of teachers, drivers, students, plumbers, just to name a few; and this shows that almost all the members are responsible individuals.
It is a registered group with a solid constitution and a vibrant action plan for legal transactions within and outside the state.
They operate according to the plans drawn by the association itself, and with the guidelines of the laws of the state.
Kambie-Bolong Youths Development Association embarked on a series of activities that involved youths in action.
First and foremost, they organise sensitisation activities and forums to know exactly what are the real constraints of the youths in the community.
At the forums, opinions are invited from the participants and usually lead them to the better addressing of problems.
They select relevant topics of discussion, and present them through the community radio station called JANNEH KOTO weekly.
During the programme the whole community is involved in this show, as the topic normally touches on the real problems of the youths and the community at large.
They also embark on cleansing exercises within Gunjur.
As a youth, you have to be physically active in order to implement some of the action plans towards the development of your community.
They create or table counselling for the youths, who need to be counselled on a certain issue of concern; on education, social, moral and even health issues.
If there is enough resources for this group, they shall expand their activities on other issues like loan schemes for a business start-up for the youths.
Read Other Articles In Article (Archive)