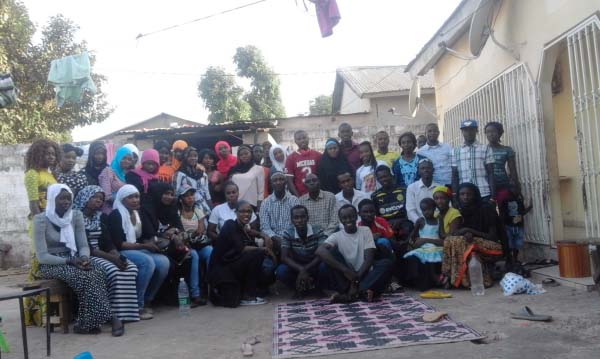 Young Scientists Association of The Gambia recently held its general meeting at Wellingara village in Kombo North.

The association was formed to bring together young people with talents to use their knowledge in technology for the development of the country.
Speaking at the general meeting, the public relations officer of the association, Yusupha Darboe, who works at Star FM Radio, commended the founders of the association, Suwaibou Jammeh and Sanna Konteh, who, he said, were key in the formation of the association.
He said their aim is to grow the association to an NGO or school which will be in partnership with The Gambia government to train youth to become active participants in the development of the country.
Mr Darboe noted that the country has so many talented youth with skills and certificates but due to lack of support, they could not use their skills.
He said with support, the Young Scientists Association would further help such people to use their talents and ideas to move The Gambia to higher heights.
The secretary general of the association, Madam Yai Dibba, said due to lack of support, the association is still lagging behind.
"So as the new government gets to work, we want to work with them to explore our talents to show the whole world that Gambia has decided and now Gambia is at work," she said.
Ms Dibba said the association needs collaboration and partnerships with honest partners to work for the development of The Gambia.
She also hailed the founders of the association Suwaibou Jammeh and Sanna Conteh for their wonderful efforts.
Lamin Minteh, programme officer of the association, said the association has the potential to achieve its dreams as time goes on because it has the people with talent who are willing to work for the betterment of the country.
Read Other Articles In Article (Archive)