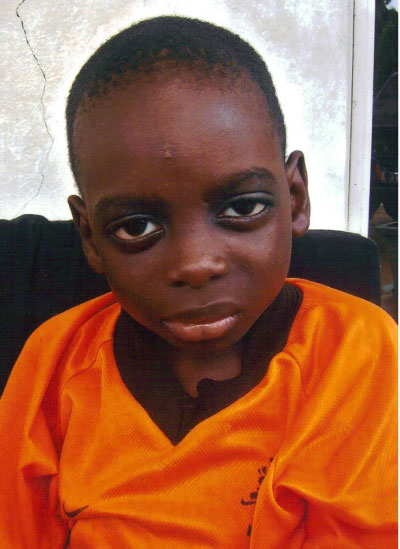 A thirteen-year-old boy residing in Latrikunda German is currently in need of financial assistance to undergo overseas medical treatment.
Bakary Gakou, according to a medical report from Cottage Clinic at London Corner, presented a decade ago with a history of multiple joint swelling and severe joint pains associated with disabling absolute ambulatory failure and recurrent fibrile responses and system upset.
The report revealed that except for a mild pallor, and some cervical and sub-mandibular regional adenopathy, his general physical examination was otherwise unremarkable.
His musculoskeletal system examination revealed an absolute global polyarticular polyarthritis and swelling with multiple functionally and cosmetically disabling anklosis involving the cervical spine making functional flexion, rotation and extensions of the neck impossible and the interphalengeal joints in addition to articulatory vocal and possibly posture related impaired visual difficulties, having to turn his trunk to be able to look sideways. However, his auditory and overall executive functions seemed fairly well preserved" the report added.
Bakary, the report went on, had some uneventful inpatient hospitalization, for interventions related to acute infective events.
Noting that Bakary requires arthroplastic or joint replacement and substitution surgeries, the report stated that he will need to proceed elsewhere to a dedicated Paediatric Rheumatology Unit overseas to achieve these.
Any institution or individual wishing to help Bakary Gakou can contact the family on 3744101 or 6944100.
Read Other Articles In Article (Archive)