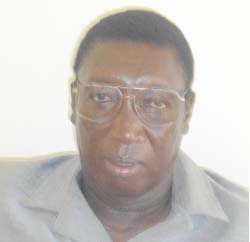 Kebba Masanneh Ceesay, technical director at the Gambia Football Association (GFA), has said that they usually present all trophies at the end of the season, adding the awarding of these trophies (to Brikama United, as league champions, Gamtel FC, as FA Cup winners and other awards) marked the end of the season.
This was why they took the opportunity to present all trophies including certificates to the best team, the most disciplined team, the highest goal scorer and the team of the revolution.
"Fortunately Brikama United are the team of the revolution because they were not expected to win the league," he added, saying they were very proud to honour them with these certificates and "that of course goes with cash".
He added: "The winners for the league got D100,000, the winners of the FA Cup got D75,000 and the runners-up of the FA Cup got D50,000."
"All those teams that reached the quarterfinal have got each a consolation prize of D10,000 and that these cheques will be presented in due course.
"It was a surprise to me that Brikama United came out the surprising team putting a very good structure under their care," he stated, adding that they are making very good use of it.
"If such a big field is available to other teams I am sure they will also do well," he went on. "Brikama United is progressing from the youth level to the senior team.
"Brikama United will be one of those teams that will be difficult to beat next season."
He also remarked that the whole season started low but by the end of the season he had seen all coaches catching up, which made the league more exciting, technical and tactical.
"I hope we will be able to continue from where we have stopped," he said, adding that: "We are going to start the season very early next year or later this year so that there would not be a long break and so that continuity will also be there for all teams to catch up as soon as the league start."
"Right now we are looking forward to registering Brikama United for the Caf Championship while Gamtel FC are on the Confederation Cup and we hope they will both make us proud as they are matching forces in Gambian football."
He continued: "I am proud that we have been able to complete the FA Cup competition on time and we will be able to start the season without any leftover although the final of the FA Cup was not played on a good stage because of the rain.
"We could not see the football we expected but it was highly competitive and the best team in the competition won and naturally they would be in a better position to win such a match."
Read Other Articles In Article (Archive)