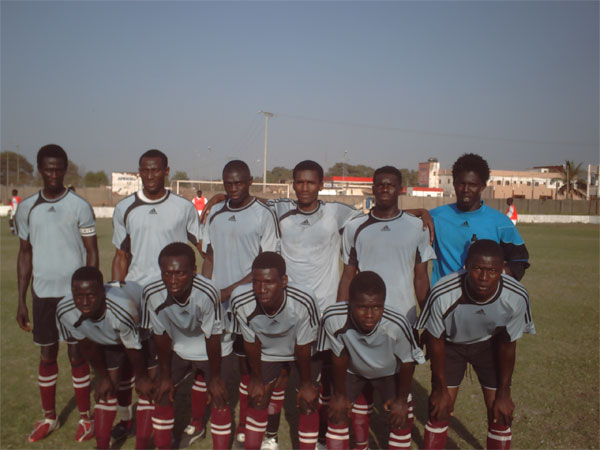 Brikama United, the 2010/11 Gambia Football Association first division league champions, were on Saturday finally crowned as champions of the first division league at the Banjul Mini-stadium.
Speaking to Pointsport, head coach of Brikama United, Ensa Sambou, said: "Everyone was happy and I am thanking everybody who made this history and a dream come true - from the players, the technicians, the Brikama community, to the West Coast Region as a whole."
Sambou said it was very difficult for them but at the end they were able to grab the league title, noting that they were informed that all awards would be given in the day of the FA Cup final.
"If you look at the colours Brikama United were dressed in you will know that they are the league champions because at the back of their shirts was printed GFA 2010/11 League Champions," he said.
"This trophy came with a lot of symbols because this is the first time we are winning the league in the history of Brikama United."
He also noted: "We are yet to receive a cash prize but the trophy has to go with a cash prize of D100,000.
"It was a good performance for us in the league because we were the most consistent team but in the FA Cup competition we did not do well compared to last year's FA Cup competition when we lost to Gamtel FC in the semi-final on penalty kicks."
"We have started preparation for the African Champions League because it is not an easy competition," he stated, adding that it is a different level compared with the national league.
"We have started our pre-season three weeks ago and we are preparing to go for a week training camp in Senegal," he also said, adding that they already have already collaboration with Casa Sport football team of Senegal.
"The most important thing is finance and the executive of Brikama are doing all it can to make sure the team is registered in the CAF Champions League qualifying rounds," he said.
Saidou Jammeh, captain of Brikama United, said they were delighted that it was the first time Brikama United had lifted the Gambia Football Association; first division league title.
"For a long time since the league started, Brikama United never won it," he added, saying they have a very young team and a long way to go but can make it.
"The success of the team is all about commitment and hard work for the players, the technical staff, the fans and the whole West Coast Region", he said.
"We never had this kind of fans and support and I think it contributed to our success," he said, adding that the fans "are ready to go with them anywhere they travel".
Read Other Articles In Article (Archive)