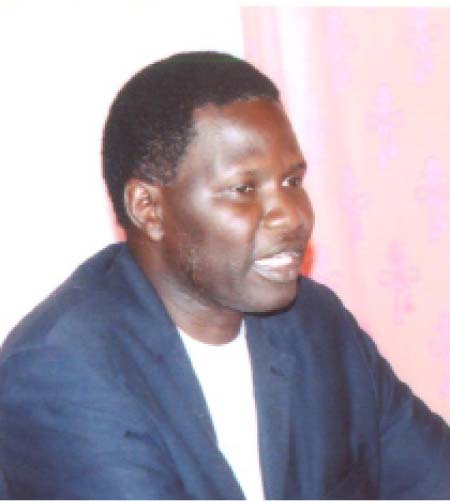 The National Coordinating Organisation of Farmers Association in The Gambia (NACOFAG) was part of a sub-regional donor roundtable forum held on 14 and 15 December 2011 in Ouagadougou, Burkina Faso.
The forum was organised by the West African Peasants and Producers Association (ROPPA) together with the Gambian farmers, represented by the President of NACOFAG, Muhamadou Lamin Fayinkeh and its national coordinator, Alieu Sowe.
The plan presented in the forum was to enable the sub-regional organization and its members to develop initiative for the development of family exploitations and to better take account of their concerns and interests within the policies of agricultural and rural developments defined and implemented by states and intergovernmental organizations of the regional integration process.
Speaking to our reporter shortly after their arrival, the national coordinator of NACOFAG in The Gambia, Alieu Sowe, said agricultural producers think family exploitation and agricultural producers should be mobilized and undertaken, with the support of states and intergovernmental organizations' formations, necessary for the sustainable increase of the food supply.
According to him, the main partners and actors of the agricultural rural development of West Africa have been consulted, to contribute to a better drawing up of the plan.
As far as the forum is concerned, with regard to the challenges that the West African Agriculture is facing, both NACOFAG and ROPPA have wished to get involved in the modernization of family exploitations.
NACOFAG, therefore, will be part of the West African National Farmers Network and its entire members during the next five years and will target two domains of action: to strengthen capacities of farmer organizations by providing techno-economic services to their members, and to promote and support relevant economic initiatives of the organization.
The plan 2012-2016 would serves as a framework and reference document that guides the actions and decisions to focus attention on NACOFAG and ROPPA on the domain, requiring effective partnership with both the public and private sectors.
Read Other Articles In Article (Archive)