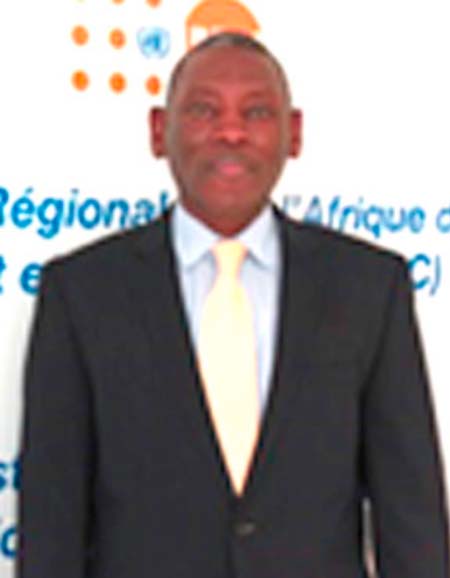 The UNFPA Regional Director for West and Central Africa, Mabingue Ngom, has said "we need to deal with issues of young people to save Africa."
He was speaking yesterday in an interview with the press at the Paradise Suites Hotel, as part of events marking ten years of the African Youth Charter and Banjul +10 Summit.
"We are looking at what happened since 2 July 2006 in Banjul, where the heads of state agreed to move the African Youth Charter forward; so ten years later it is important for us to brainstorm to see what had happened, and what needed to be done and how to address them."
It was an opportunity because they are working on a road map as delegates of African Union heads of state prepare for the July meeting, he said.
Mr Ngom further said the African Development Bank, the Economic Commission for Africa, the United Nations Development Programmeare to put forward the road map the heads of state could use, to look at what needs to happen from now to next year, as the heads of state had all agreed that the theme would be "demographic dividend".
"It is a unique opportunity for young people to use this platform to make themselves heard, express their needs and to tell the leaders what needs to happen to help Africa move forward," he said.
"Whether we like it or not, today we have crises and we need to take action now."
He also said that after ten years of the African Youth Charter, he was not sure the situation of young people in 2016 is better than the situation of young people in 2006.
There had been lots of actions, but due to rapid population growth they have not been able as a continent to absorb the large number of young people entering to the job market every year, he added.
Africa still has some of the liabilities as regards meeting the needs of youths and the society, he said, citing as examples lack of education, the issues of health, human rights, FGM, early marriage, HIV/AIDS among other development challenges.
"We need to move away from the small interventions to massive action.
"Unless we come to a situation where we positively impact the lives of young people I see across the streets, we will not make any progress.
"We need to translate the political declarations into concrete action, because it is about peace, future of Africa, security and stability before talking about development;, because today we have reached a point where we have no option and we have to deal with the issue of young people if we want to save the continent."
Mr Ngom also said young people need to be focused, and well organised.
He said they should focus on issues relating to better education, skills development, better health, better government, and set the agenda they would be on board.
"This is because they represent 75 per cent of Africa's population. So they have to make themselves heard, and they have to be heard.
Read Other Articles In Article (Archive)