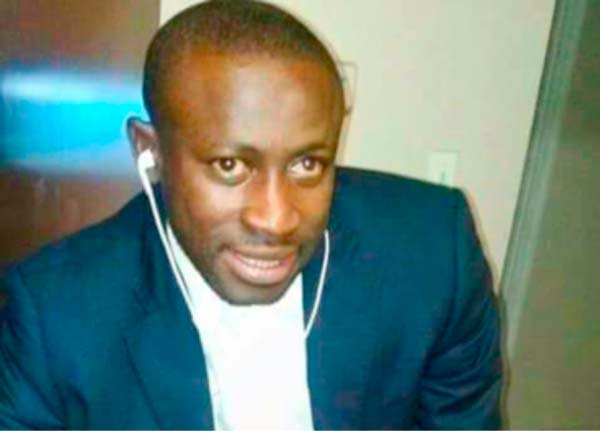 In my native Gambia, West Africa, Football is a customary pattern of traditional believes from one generation to the other.

Most of us particularly the younger generation tent to have more love for English Premier League and other foreign leagues than our own.
If you want to find out for yourself, go to any GFF League games when there are big fixtures in the Premier league weekends, i bet you will find out everyone had gone to Video clubs or cinemas to watch Chelsea-Manchester United played and or Arsenal-Man City at the expense of Gambia's Division one league giants, Wallidan versus Steve Biko, Real de Banjul versus Hawks and or Armed Forces versus GPA just to give you a few examples.
Just like most football enthusiastic of my time, I became a big fan of the English Premier League and Chelsea in particular largely thanks to Didier Drogba who was brought to the Stamford Bridge by former blues manager Jose Mourinho.
The Ivorian superstar moved to Stamford Bridge for a then African transfer record of £24 million from French giants Merseille in July of 2004.
My admiration for Didier is mainly attributed to his incredible style of play couple with his magnificent scoring ability as well as his individual brilliance that led to Chelsea winning their first and only European crown (Champions League title in 2012).
Chelsea under former boss Roberto Di Matteo himself an ex blues player led the team to a champions League final victory against Bayern Munich in a dramatic penalty shootout following a spectacular 1-1 draw at the regulation period.
I remember in July 2004, when Didier first signed for London club, while I was in my final year as a high shool student, I used to engage my school mates on debate over which striker is the bestin the Premier League.
Some will mention Rooney, Thierry Henry etc. Of course for someone so passionate about football and the love for Drogba, I hardly get alone with anyone critical of the Ivorian striker regardless of whether he performs well on the pitch or not and would rate him high above the Wayne Rooney;s Denis Bergkamp, just anyone.
The year he joined Chelsea, Didier has struggled to make an instant impact after seemingly became frustrated by the physical presence of some of the tough defenders in the league.
In other words, he was not enjoying the type of football that made him a fierce looking forward in French football at Marseille.
He was branded a diver and a cheat by his own fans at Chelsea including some of my friends who favored Chelsea's opponents in the Premier League at the expense of the man I constantly defended in arguments and debates.
In reference to his constant fall to the ground whenever he comes in physical contact with the likes of Rio Ferdinand, Jermie Carragher, Arsenal's Sol Campbell, Vincent Company of Man City and a host of other physically built center backs in the English Premier League.
I still maintained my love for Didier even under fans intense pressure and criticisms as my favorite footballer at the time who I abandoned Real Madrid for.
I used to support the Spanish giants during Brazil legend Luiz Nazario De Lima Ronaldo's spell there. Ronaldo was another favorite footballer of mine whose love took me to Brazil as a fan of the Samba boys.
But year's down the line, the man who single handedly led the blues to European and domestic league titles five years ago, went onto establish himself as one of the most powerful centre forwards in the Premier League history.
Drogba is also named Chelsea's greatest footballer of all-time and the fourth highest goal scorer in club history.
The powerful striker who captained Ivory Coast in two world cup finals in South Africa and Brazil capped his blues career from two separate spells with 164 goals in 381 appearances.
He won three premier League and four FA cup titles, the highest record and achievement any African footballer in the Premier league had reached to date.
I do not want Didier Drogba to dominate my analysical view of this piece as it is intended to dwell on Gambian perspective of the premier league but what the Man has achieved as an African footballer playing in the biggest league in the world deserved special mention.
However, the former Ivorian captain is not the only big name African footballer to exploit the Premier League.
His compatriots, Toure brothers Kolo and Yaya as well as Solomon Kalou, Emmanuel Adebayor and scores of other legendary African icons from the past and present have all made significant impact in the Premier league which became more attractive in the eyes of most Gambians who follow the league with keen interest and maximum devotion and excitement.
The Gambia for her part have not enjoyed similar success story like other established African footballing nations such as our close neighbors Senegal, Ivory Coast, Nigeria, Cameroon, and Ghana but it has not change their love and admiration for the beautiful style of Premier League football.
We all appreciate beautiful football and the great talents and fantastic atmosphere around it.
Fans can be seen wearing their favorite players jerseys and that comes with tense debate, match review or preview and or game predictions as to who will emerge winners at the end of the encounters that are mostly played during the weekends.
Modou Barrow who became the first Gambian footballer to play in the English Premier League when he signed for Swansea for an undisclosed transfer fee in 2014, still remain Gambia's only representative in the prestigious premier league.
His compatriot Omar Koroma could have broken that milestone when he came so close to making his Portsmouth debut but did not play.
Subsequently, Omar parted ways with the former premier League giants who once had another African Premier league star Nwangho Kanu in their ranks.
The lanky Nigerian midfielder Kanu was a joy to watch during his days with Arsenal and Gambians still has great memory of some of his exploits in the EPL alongside his compatriot and former super eagles teammate Austin Jay. Jay. Okocha widely regarded as one of the most skilful footballers to have ever graced the beautiful game.
However, Barrow's presence in the EPL has made little or no change in the mindset of Gambians.
In other words Gambians support and loyalty to their respective Premier league teams and attachment to some of the household names in the league remained unshakeable.
They just don't switch allegiance so cheaply not even for their Gambian comrade Barrow.
Manchester United is believed to have the largest fan-based in Africa and Gambia is believed to be no exception to this fact.
Evident is the presence of huge crowds that would storm the video clubs to watch super stars like Wayne Rooney, Zlatan Ibramovic, etc against Barrow's Swansea City.
Although, few of the Gambian fans are able to offer support to MO as a show of solidarity and motivation to their fellow countryman.
Most of these fans would suspend their daily activities or abandon meals and other important activities for the love of the Premier League which has the largest global audience ahead of La Liga, Serie A and the Bubdasliga.
The talents and the excitement around the Premier League is undoubtedly an incredible feelings for any diehard follower including myself both as a fan and a sports reporter.
Read Other Articles In Article (Archive)