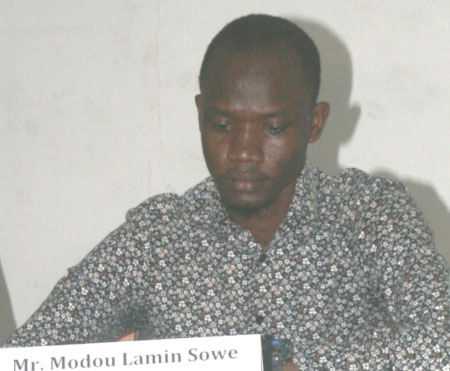 The Writers' Association of The Gambia (WAG) in partnership with the National Centre for Arts and Culture (NCAC) and UNESCO has declared the annual Dr. Lenrie Peters Memorial Prize for Gambian Literature (LPMP) open for registration and participation.

The literary prize award is part of outlined activities in observance of the next World Book and Copyright Week in April 2020. The winners will be announced in May 2020 during the WAG World Book and Copyright Week celebration.
As part of WAG's ambition to promote literary culture in The Gambia, the established Dr. Lenrie Peters Memorial Prize will bring Gambian authors to public attention and celebrate excellence in literary breakthroughs and accomplishments in the country.
The upcoming Dr. Lenrie Peters Memorial Prize for Gambian Literature will take a new dimension compared to the previous celebrations as cash award has been added to each winning package.
Entries for the Gambian Literary Award are received from Gambian authors, Gambian literature laureates, young male and female writers of the year on different categories which include Poetry, Drama, and Prose. The entry for the award closes at end of March 2020.
Momodou Lamin Sowe, secretary general of WAG reiterated the purpose of the literary prize which he said is meant "to honour literary erudition by Gambian authors by WAG." He said the upcoming literary prize/award is funded by WAG and supported by NCAC and UNESCO.
He added that since its commencement, twenty-seven Gambian writers have been honoured by WAG.
However, the categories for the LPMP 2020 awards are Young Writers of The Year (Male and Female – for 2 awards); Gambian Literature Laureates of The Year in Prose, Poetry and Drama (Male and Female - for 10 awards), and also Excellence and Literary Craftsmanship.
To qualify for the entry "you must have published at least 2 books either in or outside The Gambia; your book must have been approved by MoBSE or have a literary merit in and outside The Gambia; be a Gambia national. Also, you must be a registered member of WAG and your submission must be unpublished, though, can be on any topic and genre with words between 2,000 and 5,000 words for short stories, 25 lines for poetry, and one-act play for drama," SG Sowe explained.
Read Other Articles In Article (Archive)