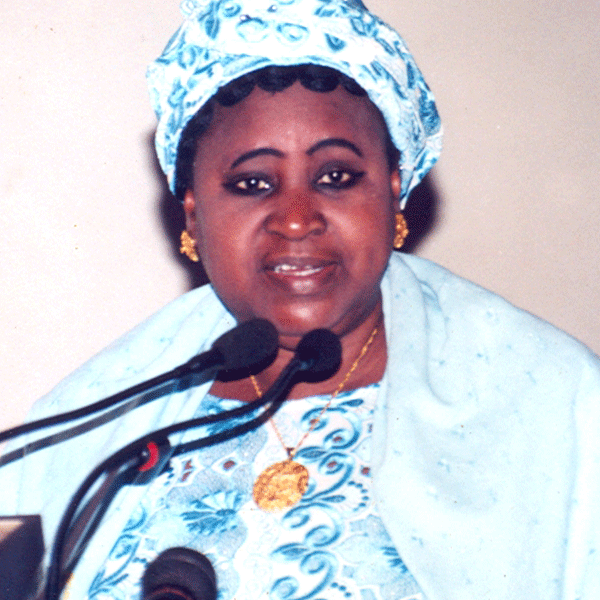 Vice-President Isatou Njie-Saidy on Tuesday presided over the opening ceremony of the 4th International Public Relations Congress on behalf of the Gambian leader.
The four-day congress, which targeted human resource managers, chief executive officers and directors, was organised by the International Public Relations Association (IPRA), the African Public Relations Association (APRA), the Public Relations Association of The Gambia, the Management School of London and the BEEC International.
In her speech on the occasion, Vice-President Njie-Saidy expressed delight at the occasion saying: "I am indeed confident and have no doubt that the participants made the right choice to come to The Gambia for this congress. The Government and people of The Gambia are therefore extremely grateful to have these delegate in The Gambia."
The vice president added that in 2009 she welcomed the APRA to The Gambia on behalf of President Jammeh. "During our interaction, I urged them to maximise their efforts through PR in the promotion of African continental values for the development of Africa," she said.
She then emphasised the need for capacity building at all levels of the profession. "As such, the training courses you hold globally are an asset for sustainable development," she said.
VP Njie-Saidy said further: "The Government of The Gambia therefore commends your efforts to recognise that the development of the top Human Resources Skills, especially among Board of Directors and Chief Executive Officers, is critical if we are to have a skilled workforce to accelerate our economic development.
"The Government of The Gambia is also extremely proud that you have brought to The Gambia top experts by way of internationally renowned consultants and academicians.
"In Government we also welcome the continued interaction and development of human resource, public relations and management skills as we need to relate better with our citizens through professional and effective dissemination of information."
The vice president also said the mutual association in the collective drive to achieve continued professionalism and excellence in the broad areas of competences of the PR training and congress would serve as a signal of good partnership and cooperation The Gambia would always encourage and support for the benefit of all Gambians and non-Gambians in The Gambia and abroad. 
She also urged the participants to commit more time towards enhancing capacity through training of professional practitioners in the areas of competence such as management, human resources, public relations and governance.
Other speakers on the occasion included the president of the Public Relations Association of The Gambia, Raymond A. K. Njai.
At the end of the opening ceremony the Gambian leader was given an awarded in recognition of his efforts in the promotion of peace and stability. It was received on his behalf by the vice president.
Read Other Articles In Article (Archive)