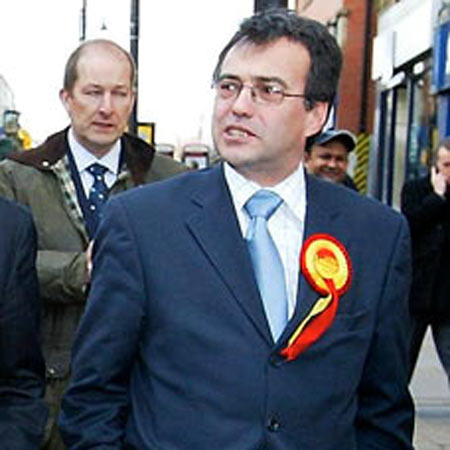 The National Biometric Identity card scheme introduced by the United Kingdom government has now come into effect as people from overseas including some Gambian students are invited to perform the task for speedy renewal of their student visas.
The identity card for foreign nationals according to the government is the ''first part of the national identity scheme'' and will affect all those coming to the United Kingdom for more than six months or extending their stay in the United Kingdom.
According to the government, the scheme that will cost billions of pounds is to set up and run over the next 10 years, and officials insisted that it is essential to protect against ''identity fraud, organised crime and terrorism''.
This correspondent saw letters addressed to certain Gambian students advising them to report to the nearest ''Biometric Enrolment Centre'' so that their application for leave to remain in the United Kingdom be dealt with as soon as possible.
The letters indicated that this procedure is part of the application process and therefore failure to do so means ''the application is invalid''.
A Gambian IT student told The Point that has also received a separate letter different from the usual acknowledgment letter addressed to students from the Home Office indicating a similar proposal. He said: ''following my application, I am informed to report to a Biometric Centre in London or another convenient place to perform the biometric identity. In fact they have chosen four or five different places for me to attend''.
He added: ''the letter indicated various places to select and the good thing is that most of the places are not too far from where I am living. I spoke to them and the desk officer booked an appointment for me. To be honest I was very anxious in the beginning but now am not, simply because it is smooth and done in a professional manner''.
However it is very important to note that the Biometric Identity Card which stores fingerprint and iris scan details involved not only international students but other foreigners and citizens living and working in the country.
Those concerned people are whose details were not taken from their country of origin while applying to enter the United Kingdom. Already the first batch to conduct such measures includes those working in the airports around the country.
The Home Office has been constantly criticized regarding the cost of such an expensive scheme, however the government believes that it is worth the cost taking into consideration ''its vast advantages''.
During its introduction few months ago amid series of debates, Home Office Minister Liam Byrne said: ''Identity cards will be implemented rapidly starting with biometric cards for foreign nationals''. Now it seems that is exactly what is happening.
Despite the fact that some concerned Gambian students who spoke to The Point expressed doubts over the reason why they should be subjected to a Biometric Card, other students were clear and positive about it. One of them said: ''Identity cards are helpful as it will deter or avoid others using their details without our knowledge for the wrong reasons. Besides we can also use our ID cards for other transactions when our own passports are not with us''. Therefore he stressed that he has no problem whatsoever with its introduction.
The Gambian students also believe that the main concern for any responsible foreigner should be his or her immigration status and therefore such ''reality and publication'' is helpful to them as it is to their own benefit. They also revealed to The Point that it is done in a ''fair and transparent manner''.
This is some of the arguments similar to that of the government who repeatedly informed the nation that the identity cards would help the government with ''powerful tool to combat identity fraud, which underpins organised crime, terrorism and abuse of the immigration system''.
The government also defended the cost by arguing that the ''identity cards will also help transform the delivery of public services to the citizen, making interactions swifter, more reliable and more secure and helping to reduce costs by eliminating wasteful duplication of effort''.
Lord Tebbit a former chairman of the opposition Conservative Party, shortly before Prime Minister's Question Time on Wednesday said: ''I am clear about one thing which is the open immigration policy by the European Union which is beyond our control''.
Lord Tebbit who is described by many observers and commentators as a ''Euro-sceptic'' for his criticisms of the European Union Immigration Policies amongst others, complained that such EU decisions are proposed and done by ''outsiders staying in Brussels''.
However Immigration Minister Phil Woolas responded and said: ''The government is doing all it could to solve such issues and concerns while the opposition Conservatives criticize and do nothing''.
On his part, Chris Huhne of the Liberal democrats intervened and said: ''It is true that a firm immigration policy is needed and that there should be a budget for local governments in order to cater for such needs''.
The Liberal Democrat official who is very passionate about immigration issues added: ''It is also essential to help students with temporary visas to know when they are coming and going out of the country.
Chris Huhne a former journalist who worked for both the respected Independent and the Guardian newspapers who have special interest in the so-called third world countries debt and development said: ''Debate and policies must be done absolutely free of any despicable race tone.'' 
Whatever the circumstances, a compulsory powers to fingerprint and photograph 700,000 foreigners a year who live in Britain as part of the national identity card scheme is now underway despite the fact that critics see it as a future ''Big Brother Britain''.
What is now clear is that both citizens and non citizens may have to go through this process especially when Home Secretary Jacqui Smith has her own Biometric Card done few months ago.
Read Other Articles In Article (Archive)