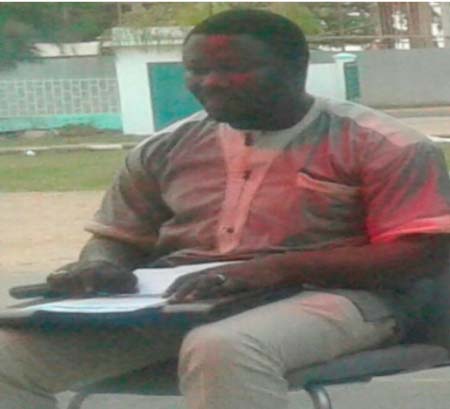 Modou Sillah, independent candidate who called the National Assembly his home said that if anyone who wants to know more about Parliament and want to know the dos and the don'ts let them consult him because he knows the place more than anyone else, which is why he considered the place his second home.

He made this remarks during a face-to-face debate for all aspirants of Banjul North Constituency held at the July 22nd Square in Banjul courtesy of Eye Africa TV.
Modou Sillah, who is currently working at the National Assembly as a clerk and technical adviser to the MPs, said he is the best candidate who can represent the people of Banjul North and he is fully optimistic that his people will be more than happy to vote for him because he is also ready to serve them.
Sillah added that he has been working with the National Assembly Members for quite a while and he knew lots of things there which if voted in by his people he would surely utilize that knowledge at the Parliament not only in the interest of his people but for the entire Gambian populace.
"I will be at the National Assembly not only for the people of Banjul North Constituency but for the entire Gambian people by working with my colleagues in other Constituencies and try to see how best we can introduce good laws that will bring total change to the people of The Gambia all and sundry," he said.
He said further that if the people of Banjul vote for him they will never regret that because he will be working with them hand in glove to see to it that there is development brought to the constituency of Banjul North and he would try to ensure that other things are implemented there.
Read Other Articles In Article (Archive)