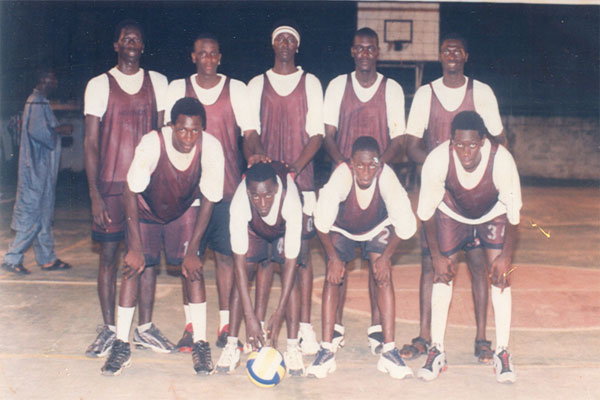 The National Volleyball league will commence its second round matches tomorrow after successfully staging the first round matches.
Interior and Old Jeshwang are currently chasing the title with 9 points each and Interior have an edge of a single set after having gained 10 sets in four matches.
Old Jeshwang, who are also at 9 points, have gained 9 sets with a game in hand against Betterness.
Betterness are currently on 6 points and have gained 8 sets.
LK Boys are occupying fourth position with 3 points followed by UTG who could not secure a single point after playing all their first round matches.
[if !supportEmptyParas] [endif]
Below are the fixtures of the second round matches;
01/08/08L/KVs Interior-S/k West
02/08/08Betterness Vs Old Jeshwang-Banjul
08/08/08 UTG Vs L/K-Banjul
09/08/08InteriorVs Betterness -S/k West
15/08/08Old Jeshwang Vs UTG- S/k West
16/08/08L/KVs -Banjul
22/08/08InteriorVs UTGS/k -West
23/08/08L/KVsOld Jeshwang-Banjul
29/08/08Old JeshwangVs Interior-S/k West
30/08/08UTGVs Betterness -Banjul
Read Other Articles In Article (Archive)