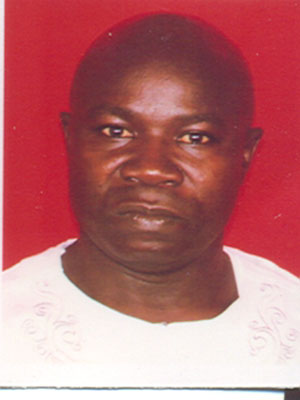 The lord mayor of Kanifing Municipal Council (KMC), Yankuba Colley, has called on all the divisional zones around the municipality to come forward and work for the betterment of the zones.
Mayor Colley made this remarks in a meeting held at the KMC grounds yesterday while presiding over the way forward for the betterment of the Divisional zonal committees and to solve the problems surrounding some of the zones.
He said, " the fields belong to all of us so we have to work with each other so that we will not have any problem with each other. The council will work with all zones to help upgrade and fight problems facing some of the zones."
" I feel sad regarding SereKunda West and Bakau zones, every zones has a problem but credit to the Serekunda East zone for making a wonderful job.
He further said that the municipality from now on will be working hand in glove with the zones to make sure that all structures are put in place for the way forward and development of the KM zones.
Mayor Colley called on all the zonal committees to forget all their differences and work for the betterment of each zone as credit goes to KMC whenever, the KM zones achieve better results.
He then pointed out that there is already a proposal for Serekunda West adding, " we can develop Serekunda West to a standard pitch, we have a proposal which is already table waiting for approval for the upgrading of the Serekunda West field"
He pointed out that"we need to come as one and look for the way forward to solve the problems facing the zones and we must not forget all that has transpired recently and work for the betterment of the zones.
In his remarks, Joe Sambou of SereKunda East said that running Nawettan is not and easy move. " A lot of changes have been made in various zones and since then I have not made any comments but I think, the old committees, should not be abandoned and should work with the new executive for the betterment of the zones concern. Running Nawettan is very difficult we must know were to stand."He then urged the interim committees that are coming to both Bakau and SK West to work together for the betterment of all zones.
Meanwhile other speakers expressed the same sentiments and the meeting was graced by high dignities and members of the KMC and zones committee.
Read Other Articles In Article (Archive)