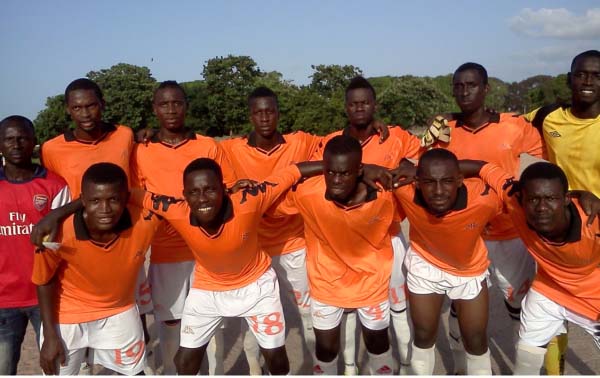 Vidar on Tuesday came from one-nil down to share the points with Julangel in the 2014 Bakau Nawetan, after a 1-1 all draw in a well-contested game played at the Bakau mini stadium.
Vidar and Julangel came into the game with the maximum six points each, after winning their two opening group games, and launched several goal-scoring opportunities at each other's goal-mouth.
Julangel were the first side to hit the back of the net, before Vidar levelled moment later to share the points.
The draw has earned Vidar and Julangel a place in the second round, after finishing in first and second place in their group with seven points each in three games.
Six and One came from behind to draw 2-2 with Capital FM, while Late Fatou Drammeh beat whipping Mamakoto side 3-2.
Late Fatou Drammeh was eliminated from the Bakau Nawetan after finishing third place in their group with three points in three games.
Late Fatou Drammeh will now switch their attention to the knock-out, following their shock elimination from the league competition after their woeful performance in the group games.
Mamakoto were relegated after finishing at the bottom in their group with zero points in three games, and will be plying their trade in the qualifying rounds next season for a place in the Nawetan proper.
Read Other Articles In Article (Archive)