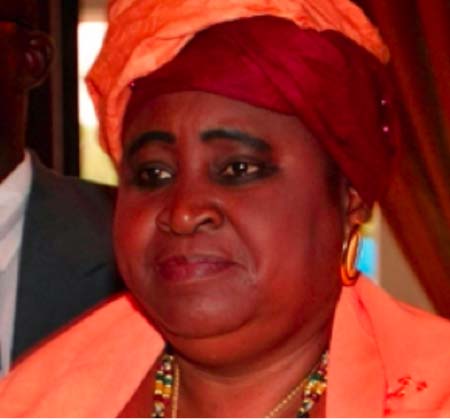 The Vice President of The Gambia has called for a paradigm shift in the way social protection strategies are formulated and implemented.
Isatou Njie-Saidy said social protection can, and should, be a key component of broader economic and social development policies.
"There is a need for appropriate social protection investments if we are to have inclusive societies," the Vice President said at the opening of the 4th national consultative forum on social protection yesterday at a hotel in Kololi.
It was organised by the Department of Social Welfare and partners on the theme: 'Social protection-towards inclusiveness'.
Mrs Njie-Saidy, also the minister of women's affairs, said the theme of the forum is "quite pertinent" in the government's quest to raise awareness about vulnerability issues, and to draw attention to the benefits of an inclusive and accessible society for all.
The forum sought not only to promote awareness, but also to mobilise support for critical issues relating to the national social protection agenda.
Omar Sey, minister of Health and Social Welfare, hailed the national Social Protection Steering Committee for annually organising the national forum for stakeholders to meet and map a way forward on the social protection agenda.
He said the Gambia government is highly committed to its social protection agenda, and has ensured that social protection interventions and programmes in its policies are inclusive.
Not only should they be inclusive, he said such policies should be responsive to different dimensions of exclusion and manifestation, especially for persons with disabilities, children, women and the elderly.
The minister said particular attention should be given to understanding and assessing the dynamics of exclusion and its effect on vulnerable groups of society.
He tasked the stakeholders at the forum to develop strategies for an integrated social protection approach to tackle inequalities, and give a fair chance in life to every family which offers the greatest hope of breaking intergenerational circles of inequality and poverty in every society. 
Read Other Articles In Article (Archive)