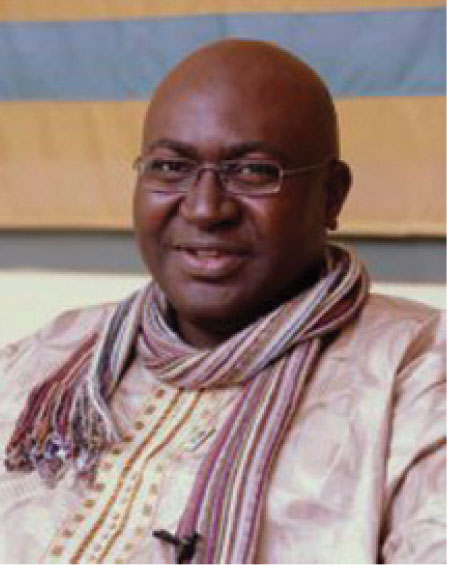 The first-ever International Colloquium of Social Sciences organised by the University of the Gambia, UTG, in partnership with the French Government and the Regional Office of the Association of French Universities (AUF), yesterday kicked off at the Paradise Suites hotel in Kololi.
The three-day international colloquium brought together experts and participants from Europe, USA and different African countries, including 33 foreign intellectuals.
Official said the colloquium will address the dynamics and issues of cultural and linguistic identity of this plural Gambia.
This event that combines both plenary lectures by renowned experts and workshops to bring out innovative approaches, was on the topic: "The Gambia, a Plural Space: Dynamics and Issues of Otherness and Multilingualism – is not fortuitous".
Speaking at the opening ceremony, Dr Momodou Tangara, minister of Higher Education, Research, Science and Technology, said it should be our responsibility not only to learn about one's culture but to appreciate it as well.
According to him, the colloquium is relevant as it was held at a time when people are calling for national unity everywhere.
He stated that the elimination of language barriers and the growth of cultural knowledge and shared experience will promote unity and diversity.
Noting that the initiative symbolises a genuine partnership between the AUF and the UTG, Dr Tangara lauded the French government for their part towards the development of the Gambia's human resources.
Professor Muhammadou O. Kah, Vice Chancellor of the University of the Gambia, said the UTG is a young university but charting forward towards the path of a world class university, where many will come to optimise their potentials and become leaders to take their rightful positions in different disciplines across the world.
Describing the convergence as one of  great significance, Professor Kah noted that this will enable the UTG to forge useful collaboration and partnership with participants and intellectuals from various universities, especially the sub-region.
In relation to the theme, Professor Kah described it as fitting, especially at a time in which globalization and integration are in high gear. He noted that the importance of respecting identity and cultural differences in language is increaselty becoming important.
"Diversity and multi-linguistic and multiculturalism should always be perceived as a strength," he said, adding that it is important to know how to relate and co-exist in harmony and peacefully with one another so that our communities and society will be better.
Speaking earlier, Jean Marc Transon, Charge d'affaires at the French Embassy in Banjul, underscored efforts by the AUF in trying to flourish an international network in order to promote education in the Gambia and French language.
According to the French diplomat, conferences of such nature that give prestige to their national language cannot come at a better time than now.
"We believe the outcome is going to help us better integrate," he stated.
Read Other Articles In Article (Archive)