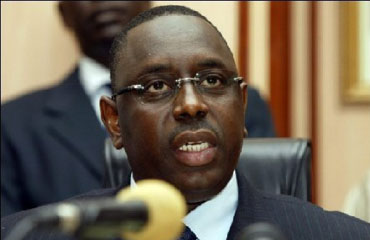 Senegal President Macky Sall will chair a heads of state roundtable at this year's African Media Leaders Forum (AMLF) which was scheduled to open today in Dakar, Senegal.
The AMLF, a prestigious yearly gathering of the continent's media fraternity, will be marking its fifth anniversary on November 8-9. It was organised by the Nairobi-headquartered African Media Initiative.
Sudanese billionaire Mo Ibrahim, will mediate the heads of state discussion, according to a statement from the organisers.
African Media Initiative chief executive Amadou Mahtar Ba said that "such an exchange is much needed, especially among stakeholders who are often at loggerheads."
"This engagement will go a long way towards creating the basis of a meaningful dialogue on key media and governance issues," Mr Ba, a Senegalese national, added.
It was not immediately clear how many heads of state were expected to participate in the roundtable, but a conservative number of four was offered.
Another innovation this year is a public debate on "Media and Citizenship" organised in partnership with the Council for the Development of Social Sciences in Africa (CODESRIA) at the Cheikh Anta Diop University on November 7.
Organisers said the debate would act as an important curtain-raiser to AMLF 2012 with the aim of engaging the public and linking them to this year's forum theme, Africa 3.0: Strengthening Media and Governance through Citizens' Engagement and Innovation.
About 400 delegates including media leaders, journalists, development and funding agencies, academics, NGO activists and technology experts are expected this year, organisers said.
Other issues on the agenda include the potential of open data for African media, best practices on leadership and ethics as well as evolving innovative journalism trends.
Read Other Articles In Article (Archive)