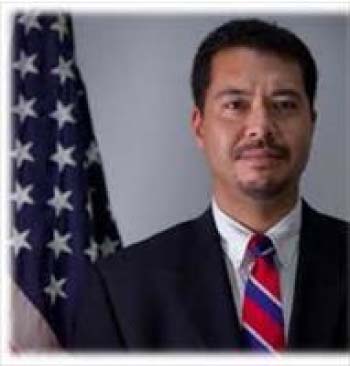 America Embassy in Banjul yesterday witnessed a signing ceremony of twelve communities for Ambassador's special self-help grant totaling D1,600,000 and two for Julia Taft refuge grant totaling D1million.
The beneficiaries included Munyagen Village committee in Jokadu district, Jalola Hamend Kafo/Jalikunda village in Upper Badibou district, Kompin Kawral\Ceesay Kunda village in Nianija District, Changai Lower Basic School and VDC in the Sameh district, Alkamba Association\Kudang village in the Niamina east district, Keneba Women Kawral kafo in the Tumana district, Ward Development Committee (WDC) of Sabi ward of Fuladou East district, Nematoulie Kafo Sankuya\Sankuya village in the Jarra West district, Sara Sarjo VDC\Sare Sarjo village in the Kiang Central district, Banjulding ward development committee\Sinchu Alagie village of Kombo North district, Niji Saaba women kafo\Niji village of the Kombo East district and Bulanjorr VDC\Bulanjorr village in the Foni Bintang Karanai district, Ding Ding Bantaba Federation\West Coast Region - selected Foni district and Gambia Food and Nutrition Association\West Coast Region - selected Foni district.
Speaking at the ceremony held at the American Corner at Comium on Kairaba Avenue, Richard Yoneoka, Charge 'd' Affaires, said the signing of these projects showed the Embassy's and the U.S. government's commitment to working with The Gambia on poverty alleviation, community development, and sustainable livelihood improvement.
"As we traveled up country during the end of Ramadan to celebrate with the governors, they told us an impact these projects have on their local communities," he said.
He said the U.S Embassy typically contributes around $40,000 each year to this program, adding that in recent years, these funds have been used to empower disabled people in Brikama with livelihood training, to provide a solar energy systems for water and electricity supply to community of Demba Kunda Kuta in URR, and to build a community health clinic that serves thousands of people a year in Firadawsy in CRR.
In addition, he said, the milling machines, clinic, wells and gardens have touched lives of these communities, women of course close to his heart, have especially benefitted because of these projects, many women no longer have to spend hours of hard labor just to feed their families.
Yoneoka revealed that a total amount of $40,000 around D1,6000,000, is allocated to support 12 self-help projects this year, adding that these projects are different from most development programs because they are truly community driven.
He said in addition to designing the projects, each of the benefaries have agreed to contribute in some manner to the project, either through land, labour, or money.
He applauded them for their contribution, as they could only succeed if they work together, noting that the signing ceremony marked the beginning of their partnership, but would need to continue working together to ensure the projects are sustainable.
"We are also here to award two grants for our Julia Taft Refugee Fund, which amounted to $25,000, equivalent to one million dalasi, to contribute to supporting the large refugee populations in key areas of the Foni in the West Coast Region.
He added that the projects funded by Julia Taft would support individuals and families fleeing the conflict in Casamance, and hosted by Gambian families across The Gambia and Senegal border.
He said in its latest evaluation of refugee population, the refugee commission of The Gambia had registered over 7,000 refugees in 70 communities along the border.
Speaking on behalf of the beneficiaries, Wonto Saidy of Jarra Sankuya thanked the embassy for the gesture, adding that it would go a long way in helping women have access to clean water.
Mariama Bah-Saine, vice chairman of Brikama Area Council, sought additional assistance for access to clean water, while thanking the embassy for the gesture.
Musa A. Nyassi, Ding Ding Bantaba Federation, gives a brief history of his federation, saying the fund would go a long way in addressing education, health and children.
Read Other Articles In Article (Archive)