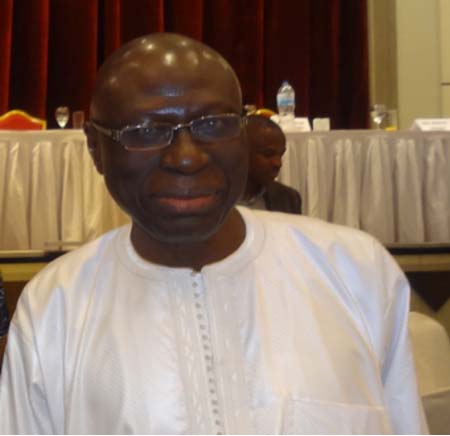 Mamour Malick Jagne, executive secretary of the Gambia Bankers Association, has said that in the last five years the institute made significant gains in the registration of members and enrollment of students. 
Mr Jagne made the statement while presenting the report of the Gambia Bankers Association on the Annual Bankers Day held recently at the Kairaba Beach Hotel.
He said the number of registered members of the institute rose from 3 in 2011 to over 240 in 2015, adding that students' enrollment in the various programmes of the institute had also grown from 3 in 2011 to 190 in 2015.
He said 75 per cent of these students have completed the diploma and ACIB intermediate professional levels, and four students "are currently enrolled in the chartered level".
The institute had consistently registered above 80 per cent pass rate in the external CIBN examination from 2011 to date, he added.
In addition to the provision of long-term training, the institute is also actively involved in the training of bank employees on a monthly basis, in fulfillment of the association's policy of ensuring continuing professional development of bankers in collaboration with human resources managers of the banks.
According to him, the long-term objective of the institute is to metamorphose and become an autonomous entity as the Chartered Institute of Bankers of The Gambia.
In 2013, he added, the Institute of Bankers of The Gambia initiated action to draft an Act that would establish the Chartered Institute of Bankers of The Gambia.
He also said the GBA had made significant progress in the search for land to construct a head office, and it had been purchased and is being constructed as work on the property began in December 2015, to be completed in June 2016.
Mr Jagne also indicated that the institute is committed to building a well-stocked library with relevant books and journals in banking and finance.
Presently, the library had in stock over 500 books relevant to ACIB programmes from diploma to chartered levels.
He said the institute was grateful to the Central Bank of The Gambia for the technical and moral support it had provided, from the inception to date.
He added that the transfer of the administration of CIBN examination to CBG in 2014 provided CIBN and IBG with a more committed approach to promoting confidence and trust in the provision of qualification.
He said since there is a need to separate the provision of training and the administration from supervision of examination, the Central Bank of The Gambia has henceforth agreed to take over the administration and supervision of all the CIBN examinations in The Gambia.
According to Mr Jagne, the association is working hard to ensure the standard and quality of financial education is raised continuously.
"The institute would continue to collaborate with existing partners while exploring ways and means to forge new partnerships at the national and international level," he said.
Read Other Articles In Article (Archive)