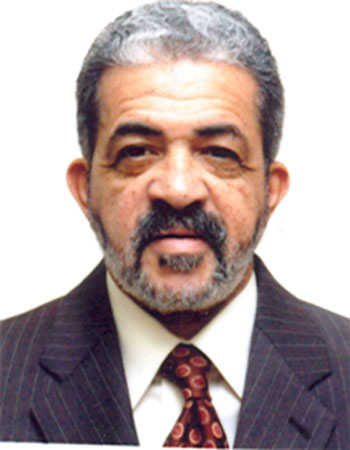 The United States Embassy in
Banjul
on
Tuesday 20th January 2009
celebrated the inauguration of President Barack Obama,
America
's 44th President, at the residence of Ambassador Wells in Fajara.
The celebration, which started with a film show on the biography of Barack Obama was also punctuated with remarks by the US Ambassador, Barry Wells and Foreign Affairs Secretary of State, Dr. Omar Touray.
Then another film depicting addresses by Martin Luther King Jr. and then the taking of oath of office and inaugural speech of President Barack Obama.
In his touching remarks at the historic event, Ambassador Barry Wells said: "Today, millions of people around the world witness a dramatically powerful and stirring event in our country. Just a while ago, Barack Obama was sworn in as our 44th President - the first African-American President of the United States of America. Americans from all walks of life sit with friends and family members to watch what is an historic and life changing event.
"The tears that fall are tears of joy and satisfaction that our country has come so far in such a short amount of time; showing the world that even as an imperfect nation we continue to seek a more perfect union.
"Tonight we are also recognising our national holiday of yesterday, the 80th birthday of Dr. Martin Luther King Jr. Forty-five years ago, Dr. King gave a speech on the exact same lawn that President Barack Obama spoke from this afternoon.
"But, Oh how different is their content. On August 28, 1963, hundreds of thousands of people came to Washington, D.C. They came to march for jobs, for freedom, and for equality.
"Today, millions of people have gathered to acknowledge Dr. King's dream realised - that a man be measured by the content of his character and not by the colour of his skin.
"America owes a great debt to Dr. King. Dr. King had confidence in the democratic future of America. He believed that we, as a people, would be able to "transform the jangling discords of our nation into a beautiful symphony of brotherhood.
"Standing here tonight, one cannot help but feel the sweeping hand of democracy at its best. Many of my generation never contemplated the possibility of black president of the United States in our lifetimes. November 4, 2008, when Barack Obama was declared the winner, the tears I shed were joyful but also sad. Because I understood that for all the many insults and painful moments I endured as a black man in America, they paled in comparison to those endured by my father and his father and generations of black men and women who endured and survived and raised their families but yet never raised their voices against their country.
"150 years ago, President Abraham Lincoln gave a speech that changed the way Americans talked about the great racial issues of their day. It would be 150 years later before another politician, Barack Obama, dared to address the topic of race in frank speech delivered this past fall".
For his part, the Gambia's Secretary of State for Foreign Affairs, Dr. Omar Touray, said the inaugural ceremony of Obama is a historic event, not only for the United States, but for the whole noting that it represents a watershed in many respects.
He added that as the first African American president of the United States, Barack Obama himself embodies the change he has promised to bring to United States and the world at large.
"We out here in Africa and elsewhere look forward to that promised change because as you know our world does not partake in business as usual. I am confident that the promise will bring back the peace and security that has long eluded the world", he said.
"The Gambia welcomes President Obama's pledge that justice, tolerance and mutual respect will underpin the change he advocates", he added.
"I have joined you Ambassador Wells and your friends this evening as a mark of goodwill of His Excellency, Prof. Alhajie Dr. Yahya Jammeh, the government and the people of The Gambia towards His Excellency President Barack Obama, the government and the people of the United States.
"Once again The Gambia extends a hand of friendship to the United States of America and its people. We trust that we will see change not only on international affairs but also on bilateral relations," he stated.
Read Other Articles In Article (Archive)