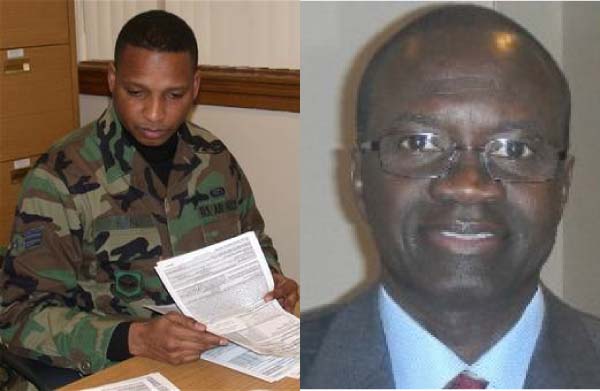 The United States has charged two U.S. residents with ties to Gambia for their involvement in the failed Dec. 30 attempt to overthrow the government of Gambia, the U.S. Justice Department said on Monday.
Cherno Njie, 57, and Papa Faal, 46, would appear in federal courts in Baltimore and Minneapolis later on Monday, the department said. The two men have been charged with conspiring to carry out the violent overthrow of a foreign government, which violates U.S. law, it added.
"The United States strongly condemns such conspiracies. With these serious charges, the United States is committed to holding them fully responsible for their actions," Attorney General Eric Holder said in the statement.
On Tuesday, gunfire erupted in Banjul around the palace of Gambia's President Yahya Jammeh in an apparent coup attempt led by a former commander of the presidential guard. Jammeh later said it was an attack by "terrorist groups backed by some foreign powers."
On Monday, U.S. officials said Njie, an Austin, Texas businessman of Gambian descent, had planned to serve as leader of Gambia had the coup succeeded. Njie is a U.S. citizen.
Faal is a resident of Brooklyn Center, Minnesota, and holds both U.S. and Gambian citizenship, according to the Justice Department.
Overall, about 10 to 12 people were in Gambia to try to overthrow the government "with the expectation that others in the country would join and assist them," the department said.
(Reuters)
Read Other Articles In Article (Archive)