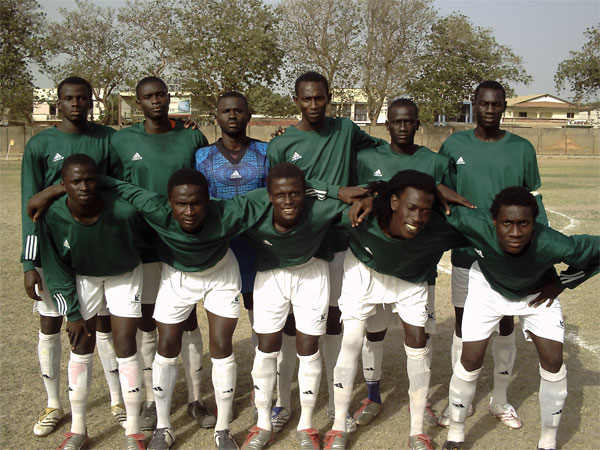 Alagie Sey, head coach of the Gambia Armed Forces, has said the title race is not yet over despite the surpassing of his side by Real De Banjul at the top of the league table with just a single game to go.
He added that his team always approaches every game positive with the aim of collecting the maximum points and that their final game of the league against Hawks FC will be no exception.
"We respect Hawks FC because they are a big team but we will go all out for a victory," he said, adding that anything can happen in the last games.
Sey also said he told his players they should raise their heads up despite losing to Real De Banjul, because they did not lose a game during the second round before their game against Real De Banjul and also looking at the position they were at the end of the first round.
There was no pressure on them coming into the game, he said further, adding that in coaching "you also have to aim for something, but anything God gives us at the end of the league is fine".
Alagie Sarr, Real De Banjul head coach, began by thanking the executive of the team for providing all the necessary resources for the game. He also thanked his coaching staff and players.
They were happy they won, he said, adding that after losing to the Gambia Armed Forces FC in the first round, they went to watch the Armed Forces play twice and decided to work on some good strategies.
"You have to work very hard if you want to win the Gambia Armed Forces because they are a good team," Sarr said.
"We have a very good bench and if you bring them in, they make the difference," he also said, adding that they took risks during the game taking out defensive players and bringing in offensive players to make sure they win.
He said he has agreed with his employers to build a team within three years and that they are still on that process because they want to have a completed team that can compete for trophies in the next five years, but that if they win the title it would be a bonus for them.
They will prepare well for their final game to play good football and also carry the day, he concluded.
Read Other Articles In Article (Archive)