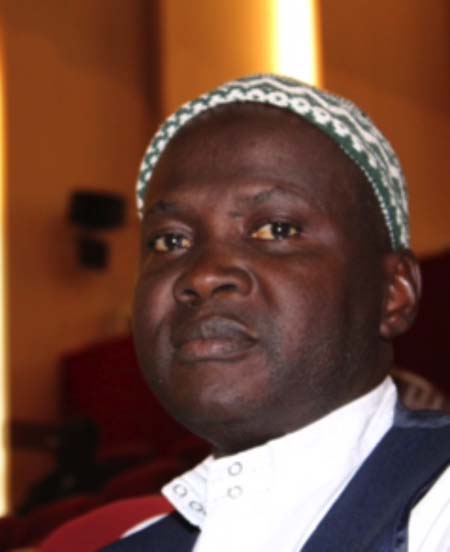 The national coordinator of National Family Farming (NFF) in The Gambia, Muhammed Fayinkeh, has said the NFF is out to contribute in the fight against poverty alleviation through creating awareness in families.
The national coordinator explained that theNational Family Farm was established in 2013 in the Gambia, and is operating in 14 countries in Africa, among them The Gambia, Senegal, Ghana.
Mr Fayinkeh, who was speaking in an interview with this reporter in his office at Brikama recently, explained that the main objectives of the NFF are to contribute to the fight against poverty and hunger; to promote active policies in favour of the sustainable development of agriculture based on farmer families, communal units, indigenous groups, cooperatives, and fishing families.
It was also created to strengthen the legitimacy of rural and farmers' associations, and to increase awareness on the importance of supporting family farming as a sustainable and effective way of producing food and a comprehensive development of the rural zones in order to effectively fight poverty and hunger.
It was also to obtain food security, and foster a rural way of life based on conservation of the ecosystem and on biodiversity.
According to Mr Fayikeh, the NFF has two components in 2015, that is, capacity building and direct investment to ensure that production, processing, quality and increase the capacity of production.
"Families Farming is a structure responsible for supplying food and to eradicate hunger and poverty in the country, as 75 per cent of food supplied is provided by families farming in The Gambia," he said.
It was easier and the fastest method to eradicate hunger in this country, he added.
He said they have achieved a lot since they started operation in 2013, and among the achievements is the training of many families on family farming through increasing their awareness on family farms, smallholder farming and fisheries and their contribution to food security, among others.
Fayinkeh noted that their mandate is to increasepublic awareness on family farming, smallholder farming and fisheries, and to make their contribution (both actual and potential/untapped) to food security, improved nutrition, poverty alleviation, economic growth, employment generation and livelihood improvement, territorial development, sustainable use of natural resources, particularly of resource-poor farmers and fish workers (MDG1).
He said in 2014, International Year of Family Farming (IYFF) aimed to raise the profile of family farming and smallholder farming, by focusing world attention on its significant role in eradicating hunger and poverty, providing food security and nutrition, improving livelihoods, managing natural resources, protecting the environment, and achieving sustainable development, particularly in rural areas.
Read Other Articles In Article (Archive)