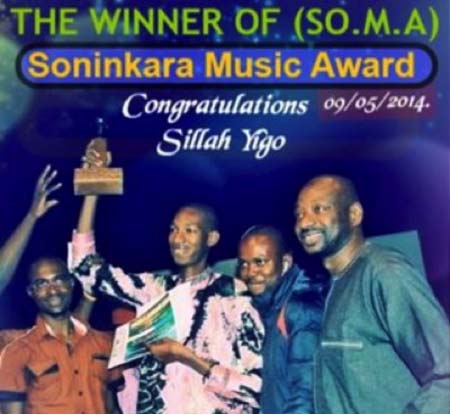 As part of promoting Sarahule music and their culture, Ebrima Sillah, known as SillahYigo, a Sarahule musician, is making waves in his drive to take Sarahule music to the world.
Speaking in an interview with Point Entertainment and Lifestyle on Wednesday at The Point offices, Ebrima Sillah said his purpose in joining the music industry is to show the Gambian people that music is his career, as well as to promote the Sarahule culture.
He said when you look in the Sarahule society there is no Sarahule musician to promote the culture, so that was why he "got into music to promote our culture."
"In 2014, I won an award as the first best Sarahule artiste of 2014, at the Alliance Franco called the Soninkara Musical Award, in collaboration with Soma Music Awards under the B- Master Production.
"In that very award, I also received certificates, as well as trophies with the sum of D25,000.
"In 2015, I also received my second award as the "best song of the year" (WANDI RENME)."
Ebrima has not yet released any album, but he has released many singles, as well as four videos.
"I am presently working on my album, and hopefully it would be launched soon."
He was born in Madina Samako in the Upper River Region (URR).
Read Other Articles In Article (Archive)