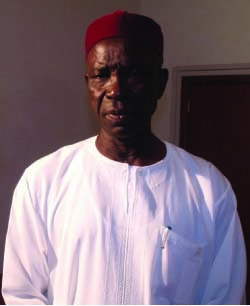 (Friday, 30 August 2013, Issue)
The International Olympic Committee, IOC, has written to the Gambia National Olympic Committee, GNOC, endorsing its elections and extraordinary congress, but it also asked the Gambian body to do its utmost to reconcile the Olympic familyin the country.
The letter signed by Pere Miro, the IOC/ NOC relations officercongratulated those elected, but saidit learned with regret that a number of national associations boycotted the elections and urged the GNOC to tirelessly work to unify the Gambian Olympic movement.
The letter is reproduced here in full:
Dear President/Secretary General,
'' We acknowledge with thanks receipt of your reports in relation to the Extra-Ordinary Congress of July 27 and the Executive Elections of August 3 2013, also including the report of the Election Commission.
In view of this we are pleased to confirm that the IOC took note of the outcomes and results of your NOC elections on 3 August 2013 and we would like to congratulate you on your re-election as well as the other members of the Executive Board.
It is however with regret that we have noted that a number of member federations did not attend the Elective General Assembly on 3 August 2103.
We therefore request that you pursue your tireless efforts to unify and reconcile the Olympic movement as a whole in The Gambia and to achieve harmonious relations with all your stakeholders and partners at national level.
Thank you for you continuous efforts and usual cooperation''.
Pere MIRO
IOC/NOC Relations Director
Read Other Articles In Article (Archive)