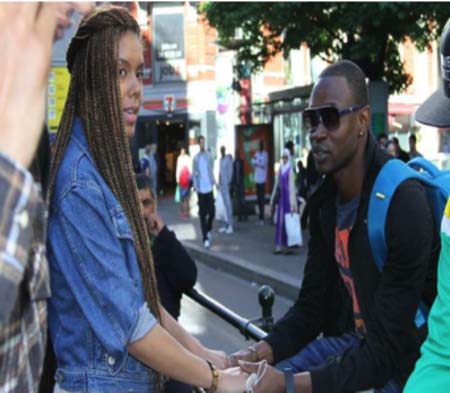 (Friday, 30 August 2013 Issue)
The Gambian international reggae dancehall cum Afro-Manding singer, Singateh, has already started working on his debut international album.
Speaking in an interview with Point Entertainment and Lifestyle, the famous sensation says he is currently working with I Dub Music in Germany and Hit City Records in Atlanta, Georgia - two respected labels behind the production of his much anticipated "international masterpiece".
"I Dub Music record label is exclusively responsible for financing the project and will also be responsible for the distribution of the album," the pop star said.
"We have already started the album and will feature international artistes like Naptali and Tony Anthony both from Jamaica.
"I will also enter studio with Lady Flame, also a Jamaican singer based in the USA."
He continued: "Right now my record label is also making links for Beres Hammond and Ginjah to be part of the project. The album is also featuring some Gambian artists like Jali Madi.
"I will now want to focus more on the international music scene, to promote my music.
"After my recent European tour, I have realised that there is huge interest for music from Africa. I think this is because Europe is becoming home for people from different cultural backgrounds."
Singhateh, who is popularly known as Freaky Joe, said after releasing the album, next summer he will be touring Europe to promote it.
"At the moment, I am taking it calmly and the work is going on smoothly," he says. "Also, I am learning a lot about music and music production and I hope to share this with my fellow Gambian artistes."
A website has already been created www.singatehrise.com where all the latest information about Singhateh and his upcoming album are available.
Read Other Articles In Article (Archive)