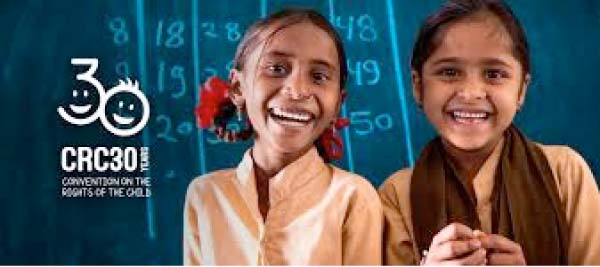 The United Nations Children's Fund office in The Gambia recently celebrated the 30th anniversary of Conversation on the Rights of the Child (CRC).

The Conversation on the Rights of the Child is a United Nations human rights treaty outlining the distinct rights of the children and it is the first legally binding code of child rights in history.
At a press conference to mark the 30th anniversary celebration at her office in Bakau, Ms. Sandra Lattouf, UNICEF representative to The Gambia, reminded that CRC was adopted by the UN General Assembly on 20 November 1989 and came into force on 2 September 1990.
She recalled that the former president of The Gambia, late Sir Dawda Kairaba Jawara signed the instrument of ratification on 3 August 1990 and President Adama Barrow and his government renewed the pledge on 25 September 2019 at the UN General Assembly.
"Today we have a child from the Children's National Assembly who will speak on behalf of children in The Gambia at the UN. The fundamental mission of UNICEF is to promote the rights of every child, everywhere, in everything the organisation does," she said.
Ms. Lattouf affirmed that UNICEF's work is guided by the principle of conversation on the Rights of the Child (CRC), saying these principles represent the underlying requirement for every child to realise all their rights including the best interest of the child, the right to non-discrimination, the right to life survival and development and the right to be heard.
The creation of the Ministry of Women, Children and Social Welfare and the Children's National Assembly of The Gambia, she said, brings so much hope for children of this country more importantly children are finding their voice out against violations and standing up for their rights.
Lattouf challenged all to bridge the equality gap between the rural and urban areas and to make sure that the child in Fatoto has equal chance and facilities to pursue their dream as their peers in Banjul.
"Let's ensure that the child in Wuli gets the same quality health services as the child in Kanifing and let's work together to build communities that accept no defence for rape, communities that understand that no matter t the circumstances rape can't be justified".
She indicated that after 30 years of the CRC, children are already wondering what the next 30 years will look like for childhood in The Gambia.
She noted that children are not just waiting for action from the government, but that they are making demands for action and clearly defining the future they want.
These demands, she added, are being put together by children themselves in a declaration called: "The Gambia We Want" which they submit to the government of The Gambia on Saturday 23 November 2019.
Read Other Articles In Article (Archive)