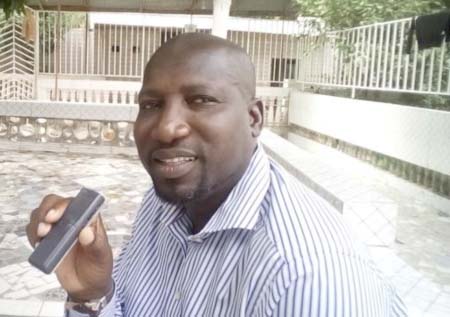 Chairman of the opposition Alliance for Patriotic Re-orientation and Constriction –APRC- in West Coast Regional –WCR- said his party will remain 100 per cent supportive of president Adama Barrow for five years mandate in office, saying that is in line with the country's constitution.

Speaking to this reporter at his Busumbala residence over the weekend, Ebrima Solo Marreh said political parties must respect the constitution and understand that Gambians voted for five years and not three which, he said was a gentleman agreement. "APRC will never associate itself with three years gentleman agreement," he said.
He condemned any violence that may emerge from the three years advocacy, saying APRC is not a violent party. "We are a peaceful party and we have done many positive things in this country. We will not associate ourselves with any party or individual with self-interest to destroy this country's image. We have invested in this country and we will not sit and see that destroyed or participate in the destruction."
He said APRC will never die in this country because it has made legacies which even a blind man can attest to.
Mr Marreh admit that as humans, they can make mistakes sometimes but what is important is for those mistakes to be corrected. "Come next presidential election, APRC will still have more weight in this country," he said, adding that they are seriously doing their ground work consultations for the next election and they are stronger than before.
Commenting on the development of this country, Mr Marreh said Gambians should not look into individual or party interests, but they should always consider the stability and development of the country first. "This country belongs to Gambians. Therefore, let Gambians work together and bring peace to this country," he said, adding that without peace nothing will work.
Regarding the three years jotna, Mr. Marreh advised young people to always consider the country's peace in their planned protest, creating violence will never solve problems. He also urged them to respect the country's constitution, saying Gambia is known for its peace.
Read Other Articles In Article (Archive)