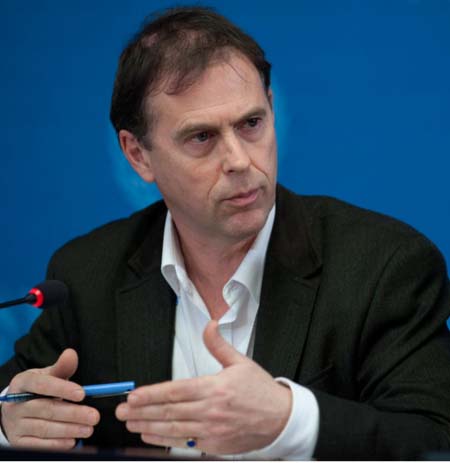 The spokesperson of the UN High Commissioner for Human Rights has expressed "serious concerns" about the judicial proceedings of the Gambia court martial, which sentenced three soldiers to death and another three to life in prison.
"We are deeply concerned about the death sentences apparently imposed last week by a military tribunal in Gambia against three people accused of participating in an attempted coup last December.Three people were reportedly also sentenced to life imprisonment during the same trial, which was held in secret, despite provisions in Gambia's Constitution and Armed Forces Law stating that proceedings should be held in public," spokesperson Rupert Colville said in a statement released on Thursday.
Colville further expressed "serious concerns about the fairness of the judicial proceedings, particularly in relation to the provision of adequate legal representation, which is also guaranteed under the Constitution."
The UN High Commission for Human Rights said it hoped the six detainees will be allowed to appeal, as "is their right".It also called for a moratorium on the use of the death penalty.
Last week, the president of the Gambia court martial, Col Mamadou Sowe, sentenced Lt Col Saikou Jarju, Lieutenant Sanneh and Private Momodou Njie to death.
Captain Buba K. Bojang, Captain Abdoulie Jobe and Lieutenant Sowe were sentenced to life imprisonment.
The soldiers were convicted and sentenced accordingly for their roles in the attack on the State House in Banjul on 30 December 2014.
The press was restricted from covering the trial which commenced on 10 February 2015 at the Fajara Barracks in Bakau, but some family members of the soldiers were allowed to witness the proceedings.
It is not certain whether the soldiers will appeal their judgment, but they had up to 10 days to file an appeal at the Gambia court of appeal in Banjul.
The Gambian leader, President Yahya Jammeh, had placed a moratorium on executions, following the international outcry after the government executed nine death-row inmates by firing squad in August 2012.
EndFragment
Read Other Articles In Article (Archive)