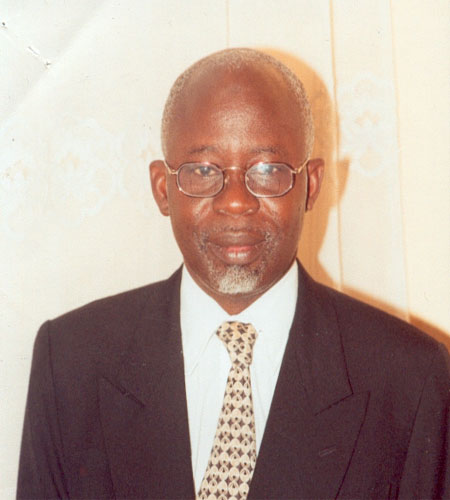 As congratulatory messages continue to flow into the Barack Obama transition committee, Mr. Ousainou Darboe, the leader of the opposition United Democratic Party (UDP) has also joined the list of those sending their heartfelt congratulations to President- Elect Barack Obama of the United States.
In his letter made available to this paper, the UDP leader expressed on behalf of the UDP party and on his own behalf, his sincere congratulations and felicitations to President Obama on the occasion of his election to the high office of President of the United States of America.
According to the UDP leader, in these defying moments, this event is not only historic but has already been engraved in the annals of our civilisation as one of the most significant high water marks in our march towards a better world.
"We have followed your campaign with keen interest and the change you talked about is now here. Your election shows the way to a new era of co-operation among peoples of all races, creeds and persuasion. This is particularly important for our African nations with democracies that are still in their fledging stages; the world is bound to be a better place if these ideals are genuinely pursued," the letter states.
For Mr. Darboe, the American people have shown a level of political maturity never seen before in the political dispensation of our modern times and America has been caste as a lighthouse for countries navigating in the waters of democracy and tolerance that others yearn to reach.
The letter adds: "We look forward to your inauguration and tenure of office with great hope and we have no doubt that your presidency will stand out as one that gives the world the leadership for which we all look up to America. Not for its might or resources but for its ideals and direction, for a better world."
The UDP letter goes further to wish President- Elect Obama success and prays that God protects and guides him in his endeavours to make the United States and indeed the world a better place as he assume office as the 44thPresident of the United States.
"Please accept Mr President Elect, the assurances of our highest consideration and esteem," the letter added.
Read Other Articles In Article (Archive)