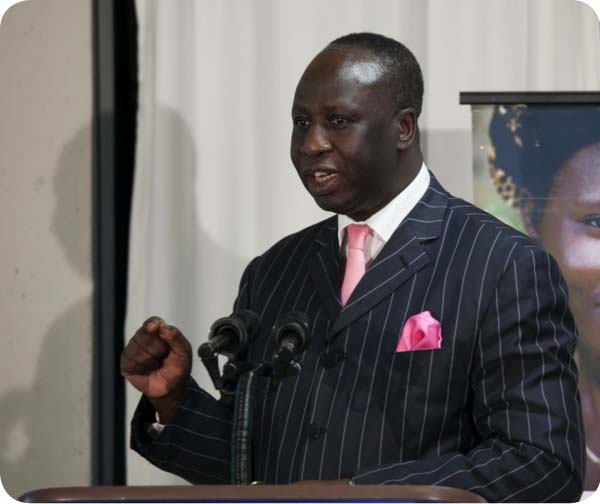 Hon. Balla Garba Jahumpa, Minister for Transport, Works and Infrastructure, Tuesday tabled the Non-Bank Financial Institutions Bill, 2016 and Payment System Bill 2016, before members of the National Assembly.
The Transport Minister tabled the bills on behalf of the Minister of Finance and Economic Affairs.
Presenting the Non-Bank Financial Institutions Bill 2016, Minister Jahumpa said the development of micro-finance institutions has gained significant improvement, since the 1970s and 1980s.
Hon. Jahumpa also told deputies that the Central Bank of The Gambia has over the years used the Financial Institutions Act of 1992 and the operational rules and guidelines to address issues of the growth and development of the micro-finance institutions.
He said that with the Non-Bank Financial Institutions Bill and the replacement of the Financial Institutions Act 1992 by the Banking Act of 2009, which focuses only on the operation of commercial banks, effective regulation and supervision will be realised.
The provision of the non-bank financial institutions bill would ensure "effective regulation and supervision" of the industry, he said, adding that the current prudential rules and guidelines "are not adequate" to meet the growing number of non-bank financial institutions.
"The increase of fiber financial products and services such as banking, leasing high purchasing and Islamic micro-finance services are not provided for in any current legislation or regulatory document, but is going to be catered for in this bill," he said.
He added that the bill would address the operational, institutional and regulatory process and supervision that are currently in the industry.
The bill would also assist in different financial sectors that generate financial products and services, as well as promote financial inclusion, growth and development, he added.
"The bill does not intend to suffocate or kill" non- financial institutions within the financial sector.
"With regard to credit union, he stated, the Central Bank of The Gambia does not regulate the individual credit union, but rather under the umbrella of different institutions like the National Association of Cooperative Credit Union."
The bill also regulates the institutions which submit to the Central Bank of The Gambia, as well as regulates its member credit union, he said.
However, he added, for the safety and soundness of the financial system, the Central Bank works with the largest credit union and offers them good technical and financial advice where necessary, including governance issues.
Read Other Articles In Article (Archive)