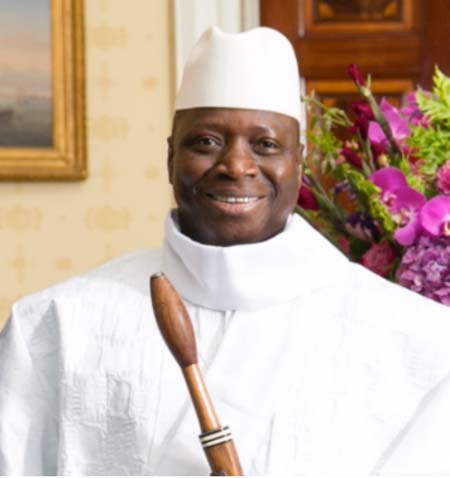 President YahyaJammeh has called on Gambians to be security conscious, whilst delivering a speech at the National Assembly on the occasion of the State Opening of the new legislative year 2016.
"My government will continue to upgrade the capacity and provide equipment for the men and women of our national security outfits to strengthen the security of our dear country.
"Despite this effort, security agents cannot be present everywhere and every time. Therefore, I enjoin all Gambians to be security conscious and report violations of the law and any suspicious activity to the nearest security outfit - be it the police, immigration, or Drug Law Enforcement Agents."
The President said peace and security looms large in the minds of politicians and policymakers, especially in recent times when the world situation is more volatile and major threats compounded by civil strife in the Middle East, Africa and Eastern Europe cause major insecurity and displacement of people in many parts of the world."
For Africa and West Africa region in particular, he noted, "The Gambia continues to participate in all fora of the African Union and ECOWAS" in the process of peaceful negotiation and mediation in conflicts.
"Our efforts take into consideration the potential threats of terrorism and other destabilising crimes such as trafficking and banditry that make populations vulnerable and bring about socio-economic problems for regional governments," he stated.
President Jammeh further said that in search for peace and in the monitoring of conflicts, government would continue to participate in peacekeeping operations and all productive interventions that could bring about regional stability.
"This policy will always be complemented by strict monitoring of the security environment so as to ward off any potential threats to national security within our borders and beyond."
He further stated: "Let me reiterate that Africa must have a concerted effort in resolving conflicts and monitoring activities in hot spots, but we must be in charge of our security apparatus and not to leave it to the control of outside forces whose interests might be detrimental to the African interest and economic progress."
Read Other Articles In Article (Archive)