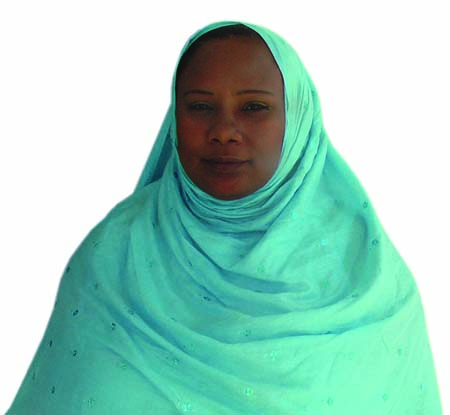 Madam Tuti Faal, the Executive Director of the Association for Peace Building and Rural Improvement (APBRI) has expressed her association's resolve to assist orphans, widows, women gardeners, needy children and disabled persons in the country.
Tuti Faal, who was addressing over one hundred women at the Global Mission premises in Banjulinding village on Sunday, said the gathering was geared towards sensitising women about the association, and to acquaint them with its future plans for Gambian women.
According to her, the association was formed in 2006, but due to her frequent travels to Europe, she could not implement its activities since that time.
"After travelling outside The Gambia, I finally decided to come to contribute my quota in national development," she said.
She maintained that her association is not politically inclined, but formed to assist the orphans, widows, women gardeners, needy children, as well as disabled persons.
"My association is for all Gambian women, irrespective of their political affiliation, religion or ethnic background," she said, adding that her first priority in life is to share with other people whatever she has.
This, she added, was why she felt it necessary to come up with this association for all Gambian women, to work for their own betterment.
She called on Gambian women to help her in raising her association's flag to the higher heights, adding that without their support it will be difficult to achieve her aims and objectives.
Tuti Faal assured the women that her association would fully support the government in the area of development of the country, especially in promoting the affairs of the women. She disclosed that a letter was last Friday sent to the President concerning her association.
She appealed to the women to pray for success for her association, and called on them to join the association with the objective of making the association a success.
She promised that her association will later embark on a tour to sensitise Gambian women on what her association is all about, and the benefits it will bring to their doorsteps. 
Ms. Kumba Njie, in her welcome address, called on the women to come together in making the association a successful one, adding that as women they will never regret why they joined the association.
She said Tuti Faal formed this association to better the lot of Gambian women, and thanked Tuti Faal for her good initiative.
For Ms. Yamundow Jagne, Tuti Faal had formed this association to give support to the government in the development of the country, noting that Tuti Faal's ambition is to make Gambian women proud of themselves. She said Tuti Faal has been supporting Gambian women across the country with all kinds of assistance, and thanked her for coming up with this development project for all the Gambian women, without distinction to their origin or which political party they belong to.
Other speakers included Haddy Saho, also a member of the association, Ms. Haddy Jagne, Astou Badjie representing Aji Marie Ceesay, Nyima Jaiteh, Mrs. Nyima Dibua Jammeh and Awa Jah, all of them described Tuti Faal as someone who has the interest in contributing her little quota to the development of The Gambia. They all promised Tuti Faal that they will give her their full support, in order for her to achieve her noble aspirations for Gambian women.
Read Other Articles In Article (Archive)