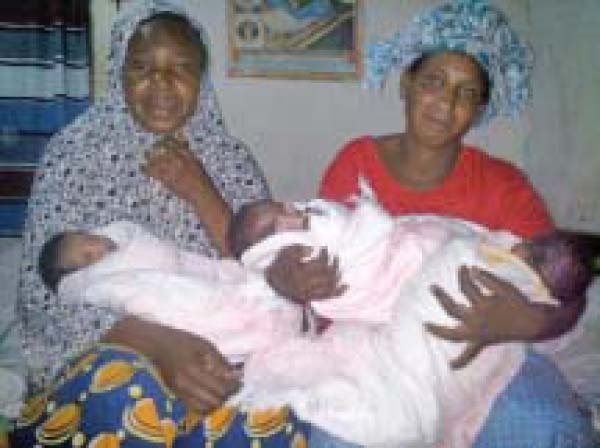 Awa Barry, a native of Basse living in Gunjur, Kombo South, on Friday, 11 March 2016, gave birth to triplets, two girls and a boy.
In an interview with The Point newspaper at Gunjur Jabang Kunda, the new mother thanked Allah while expressing delight for giving birth to triplets.
However, the woman said she has been facing some difficulties since she delivered the triplets.
"It is very difficult for me to walk since I delivered," she said, adding that she is breastfeeding the babies but her breastmilk is not enough for the three.
"It would be very difficult for me to feed them enough with only my breastmilk," she said.
Therefore, woman is soliciting support from the public and private sectors as well as philanthropists, NGOs and individuals to help by a way of adopting the children.
The triplet mother is reachable on phone through (+220) 9818647, 3641970 and 2291205 for any support.
Read Other Articles In Article (Archive)