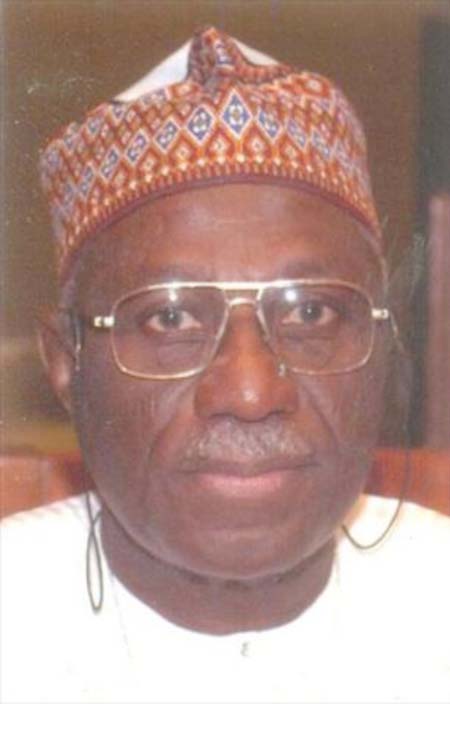 Editorial Dr Ibrahima Malick Samba (1928-2016), Gambian medical doctor and international civil servant

The illustrious son of The Gambia Dr Samba who died last week, was the first Gambian to be awarded a Commonwealth Education scholarship in the summer of 1960.
According to the Gambia News Bulletin of 3/9/1960, 'A Commonwealth Education Scholarship offered by the UK, has been awarded to Dr Ebou Malick Samba, M.B; B.CH. to enable him to follow a course for the primary FRCS examination at the University of Edinburgh for a period of one year from October 1960.'
The news item continued to say that 'Dr Samba was born in Bathurst in 1928, educated at St. Mary's School, and St. Augustine's Secondary School, and University College, Ghana, before starting his medical studies at University College, Dublin, Ireland, where he qualified in June 1959. For the past year he has been a house physician at Whiston Hospital, Prescot, Lanes, UK.'
In Dublin, he studied with another illustrious Gambian, Hon. Paul Louis Baldeh (1937-1968), ex-minister, and MP for Fulladu from 1962-1968. Paul was at the prestigious Trinity College, Dublin, where he too completed in 1959. He was the first Wolof to qualify as a medical doctor.
Dr Samba served in the Gambia medical corps from 1961 to 1980, and with distinction. During his penultimate years as Director of Medical Services in Banjul, he led the successful primary health care scheme of The Gambia, which paid attention to disease prevention and establishment of community health posts, amongst others.
Indeed, so successful was he at home that he was invited to start the WHO Onchocerciasis Control Programme in West Africa in 1980. Through his wise leadership, the programme based in Niger, eradicated river blindness in the region, to world acclaim. Indeed, just as smallpox had been eradicated in the 1970s so was this terrible parasitic disease also removed from the face of the earth.
Dr Samba won many prizes in appreciation of his sterling work. His next meteoric rise was to attest to this fact.
From 1995-2005, he led the WHO Africa region, as its third African Director replacing the legendary long-serving Beninois Dr Alfred Quenum. Earlier from 1984-1985, Dr Samba had served as Acting Director of the WHO Africa region after the demise of Dr Quenum and before Dr Monekesso was appointed.
The health concerns of over 50 African states, and over a quarter of the world's population became his preoccupation. Here too, Dr Samba was not found wanting. He led the WHO Africa's onslaught against the Aids pandemic to much success. His ascension to the apex of WHO Africa was so much a statement of his inimitable innate leadership and professional qualities as it was a major diplomatic success for The Gambia. True, Gambians like Dr John Mahoney (1919-2012) had joined WHO much earlier in the 1970s, but Dr Samba was the first Gambian to lead a UN regional institution.
His scholarly and professional publications are used in medical colleges in the world; one of them, Onchocerciasis Control Programme in West Africa: a study in public health management in Africa (1994) is highly instructive on how to eradicate pandemics and epidemics in deprived regions of the world. Of course, Dr Samba also played leading roles in the religious and social life of Bathurst and Banjul (Muslim High School, Committee Banjul Muslim Elders, etc) which I am sure people more familiar with them will write about in the coming moments. In his demise, we have lost an erudite scholar, a consummate and dedicated leader and an international servant who has done Africa proud. May his soul rest in peace!
Dr Ibrahima M. Samba, Gambian medical doctor and international civil servant, born 1928, died Banjul, 28 July 2016.
Read Other Articles In Article (Archive)