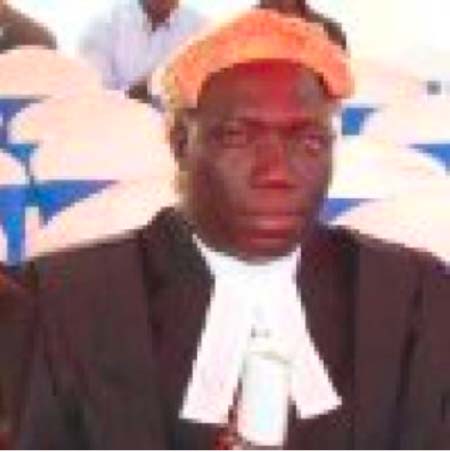 The trial of Magistrate Fatty Wednesday proceeded before Magistrate Jallow of the Bundung Magistrates' Court, with the continuation of cross-examination of the first prosecution witness (PW1), Patricia Fangawa.
Magistrate Fatty is standing trial on four counts of official corruption, abuse of office and receiving money to grant favour.
Continuing his cross-examination, defence counsel Lamin S. Camara asked the witness whether she knew one Alhagie Jammeh, and the witness answered in the affirmative.
"Is it correct that Alhagie Jammeh was your surety, when you were arrested on 18 March 2014?" counsel asked.
"Yes, he bailed me, but I didn't know him. We just met at the registrar, where he asked what the problem was and I told him that I was arrested; that I wanted to run out of the country and he offered to help me," the witness replied.
She added that Alhagie Jammeh told her that she should make them prove that she actually wanted to run away.
She said she called Magistrate Fatty and asked if he had any evidence that she wanted to run, adding that she provided her passport and there was no stamp indicating that she wanted to travel.
Asked further whether she knew Jeanne Masakawa, she answered in the affirmative, adding that Masakawa was her witness in the civil matter and testified before Magistrate Fatty on 8 May 2014.
"Do you also know Halimatou Bah?" counsel asked.
"Yes," replied PW1.
"Halimatou Bah also testified before Magistrate Fatty. Is that correct?" asked counsel.
"Yes," replied PW1.
"It's correct that Halimatou testified on 13 May 2014," counsel challenged her.
"I can't remember the date, but they all came," she answered.
"Were you in court on 8 May 2014 before Magistrate Fatty?" asked counsel.
"Yes, but the first day the case came up, Magistrate Fatty threw the case away," she said.
"You said the case was thrown out of court; so are you telling this court that as from 20 February 2014, the civil case didn't come up?" asked counsel.
"Yes," she answered.
"I am putting it to you that most of the evidence you give to this court is not true," counsel said.
"All I said here is true," she responded.
"I am also putting it to you that after your arrest on 18 March, you appeared before Magistrate Fatty no less than eight times," counsel told her.
"I was appearing because Magistrate Fatty said the case would be dying slowly according to our agreement," she answered.
"According to your evidence, the case was to die slowly even after you entered your defence and your witnesses testified already," asked counsel.
"Yes," she replied.
The case was adjourned to 24 February 2015, for continuation of cross-examination.
Read Other Articles In Article (Archive)