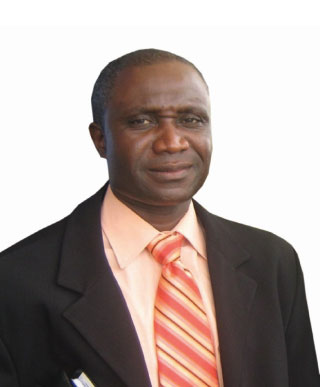 Ahead of the forthcoming presidential elections scheduled for 24th November 2011, Henry Gomez, leader of the opposition Gambia Party for Democracy and Progress, has said that his party is ready to join an alliance with any other opposition party, but "only if there are new and emerging leaders."
Gomez, who was speaking in an interview with this reporter yesterday, called on veteran opposition leaders like Ousainou Darboe of the UDP, Halifa Sallah of the PDOIS and Hamat Bah of the NRP to "give chance" to what he called a new breed of opposition leaders ahead of the November polls.
"Honestly speaking, leaders like Ousainou Darboe, Halifa Sallah and Hamat Bah should give chance to young and emerging opposition leaders, because they had their chance before," Gomez said, adding that he has nothing against the trio.
According to Gomez, the GPDP is ready to go in for an alliance with any party, but there must be new leaders, noting that this is what Gambians are expecting in the run-up to the polls.
In his view, it is only new opposition leaders that can succeed in challenging the ruling APRC, come the November presidential polls.
Gomez further stated that the veteran opposition politicians pose no threat to the APRC because, as he put it, President Jammeh knows them very well.
"Neither Darboe nor Halifa or Hamat are threats to Jammeh. The only threat will be a new breed of opposition politicians," he added.
Noting that his party will not allow itself to face a bitter experience, as it did during the 2006 elections, Gomez added that the GPDP is ready to contest the forthcoming election.
However, he stressed the need for attitudinal change, calling on all to put their selfish and personal interest aside.
"We can defeat the ruling APRC, but only if we have the right candidates," he further stated, adding that the opposition in this country will never succeed unless and until it comes together as an alliance.
"The GPDP hopes to join an alliance only if we have the right candidates in place. Other than that, we will be doing it alone," he stressed.
The GPDP leader went on to congratulate the Independent Electoral Commission for meeting what he said was their voter registration target, reiterating his earlier call for Gambians to be vigilant and not to give their national documents to foreigners.
Gomez dismissed as baseless, the notion that opposition party members are enemies to progress, noting that the fact is that both government and the opposition are looking towards the same direction of how to move and develop this country.
He stated that with a few years to the attainment of government's Vision 2020 blueprint and others, the country is seeing a decline in certain social service sectors such as transportation and electricity, which, he went on, has diverse effects on the daily lives of Gambians.
"These sectors are seriously experiencing decline and, in as much as we are trying to build a city of lights, we continue to experience frequent power cuts in our homes, which is also affecting the water supply system," he said, adding that the decline in transportation has registered a significant drop when it comes to the issue of punctuality at work.
"Communication is difficult, and this has not only negative effects on our livelihood, but is also a threat to our drive towards poverty alleviation," he stated.
Read Other Articles In Article (Archive)